'Will NSA quit spying on us now?' Social media's farcical romp in face of shutdown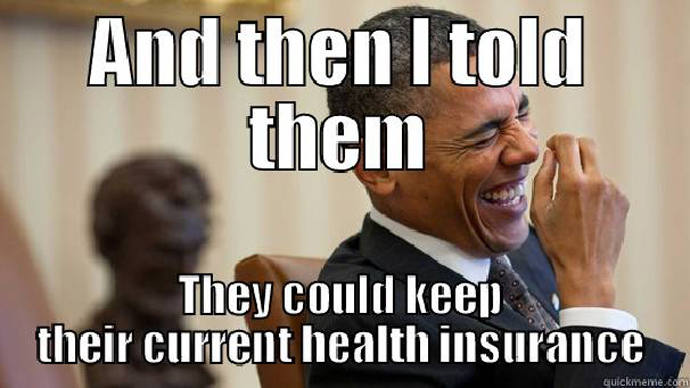 Veterans have stormed their WWII Memorial in Washington DC in protest over the government shutdown. Blushing brides have had their weddings postponed, indefinitely… Is it a farce or simply a fiasco being played out in Washington's corridors of power?
The crux of the budget disagreement is of course no laughing matter. Vital services such as food assistance to low-income families risk being cut and the nation's economy is expected to be severely compromised with so many government employees out of work.

Incidentally, the president and members of Congress who got the American people into this mess will continue to be paid.

The US government shutdown is a major headache and the cure is a bitter pill laced with sardonic humor. Many Americans clearly view the shutdown as a comedy of errors and so are playing it for laughs. Trending on Twitter is the 'No budget, no pants' campaign, inviting people to take their trousers off in order to air their grievances.
It's just one of a slew of trenchant and droll memes and tweets flying round the internet, roundly denouncing both political camps. 
#NoBudgetNoPantspic.twitter.com/RuCfMedncI

— Dell Cameron (@dellcam) October 1, 2013
The #govtshutdown Twitter tag came alive with plenty of opinions on just how little some Americans thought of a federal government, anyway, even before the shutdown. Others spoke out in support of and against the current administration.

Is that a Bill in your pocket or are you happy to see me? #govtshutdownpickuplines

— Jeff Heitzner (@heitz44) October 1, 2013

Whereas #govtshutdownpickuplines displayed Twitter users' wit in combining sexual innuendo with budget-crisis lingo. 
Not too far behind in popularity was the #govtshutdownplaylist, featuring pop classics to accompany the financial turmoil.

#GovtShutDownPlaylist "Money's Too Tight To Mention" -- Simply Red.

— Zichivhu (@Zichivhu) October 1, 2013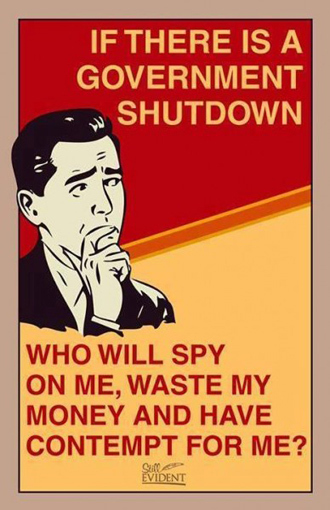 And just as humor denouncing the government, the Congress and the Republicans kept sprouting up, so did articles attempting to debunk and fact-check the 'myths' perpetrated by the opposing camp.
The popular quip that shutting down the government means less money for NSA spying is unfortunately not true. The clandestine organization's spying initiative falls under the category of 'essential government service'. So while poor families won't get any assistance, they can still be spied on.

Unfortunately, the bill for the government shutdown will be astronomical and will strain the talents of the best comedians.

But a large portion of the pictures were non-partisan and reflected the American public's discontent with their government in general – both the parties and the Congress.

RT offers a small selection of the latest from the world of US-government-shutdown funnies.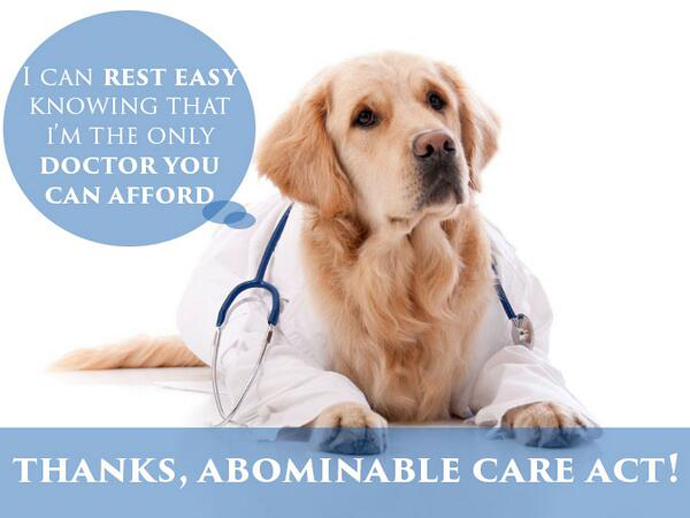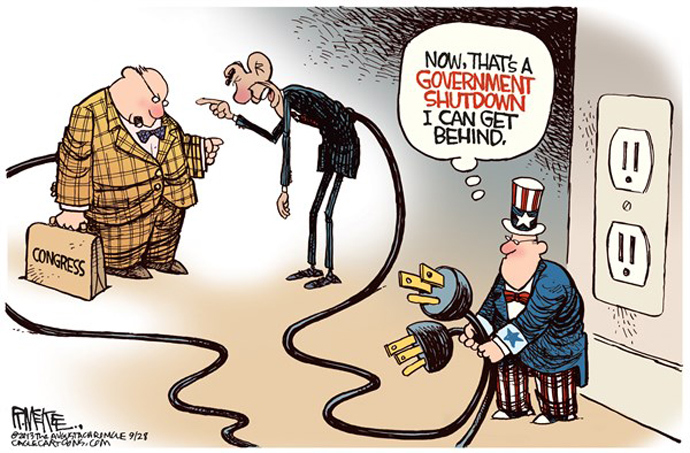 Here is a picture of what a govt shutdown would look like before and after pic.twitter.com/0RIjF3ktEc

— Ryan E Love (@MN_Love) September 26, 2013
Remember when Jefferson & Adams couldn't agree so they shutdown the government? Yeah, me neither. #GOPShutdown#p2pic.twitter.com/1P7zRSOpHW

— Eric Wolfson (@ericwolfson) September 28, 2013