US financing $3.5 million ad campaign to promote citizenship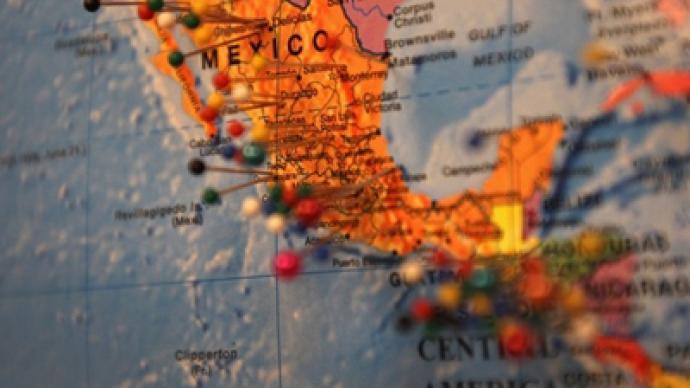 The US government is launching a multi-lingual and multi-faceted $3.5 million dollar advertising campaign to encourage more immigrants to become American citizens.
Government officials confirmed the campaign will target immigrant groups with print, radio and digital adverts in at least four different languages – English, Spanish, Chinese and Vietnamese.The government backed program is the first of its kind and will include participation from immigrants born in China, Mexico, Vietnam and other countries who are now US citizens. Immigrants will share their stories of success starting new businesses, seeking out educational opportunities and even running for public office.The goal is to reach the 7.9 million immigrants who are eligible to apply to for US citizenship. There are those who remain skeptical of the program, however. They argue without changes to the immigration system there are really few incentives for immigrants to become citizens, and in the end the campaign might be a waste of money.The government, nevertheless, is moving forward with the plan and will focus the adverts on immigrants in California, New York, Florida and Texas on May 30.The multilingual approach is being used to broaden the impact and inform many immigrants, who fear their lack of English could prevent their citizenship that options do exist for them to learn English."You've got to create that sense of urgency, and until they've reached that sense of urgency, they'll just coast," said Nathan Stiefel, division chief of policy and programs for the Office of Citizenship at US Citizenship and Immigration Services, reported the Daily Mail.This is the first paid public campaign the US is engineering to promote citizenship to imminent already inside the US and is being funded by an $11 million allotment from the US Congress intended to push greater immigration integration in the US."I think that communities run much better – a neighborhood, a city, a county, a state, a country – when the people who live there actually have a full stake in what goes on there," said Tomas Jimenez, assistant professor of sociology at Stanford University, alleging that citizenship makes one more of a community member. One of the key goals of the campaign is to target immigrants who have lived inside the US for many years but have not opted for citizenship. Many of these individuals simply do not see the advantage given the amount of effort required.Sonia Gomez has lived in the US since she was a year old, yet she is not a citizen. Gomez holds a green card and does not see any reason for citizenship. There are no benefits beyond her current situation. "It is a fleeting thought in my mind," said Gomez. "It just pops up every now and then, and then it just goes away."The government hopes to convince immigrants otherwise by pushing integration and promoting possible citizenship benefits – such as voting in US elections.
You can share this story on social media: