US debt ceiling battle all about politics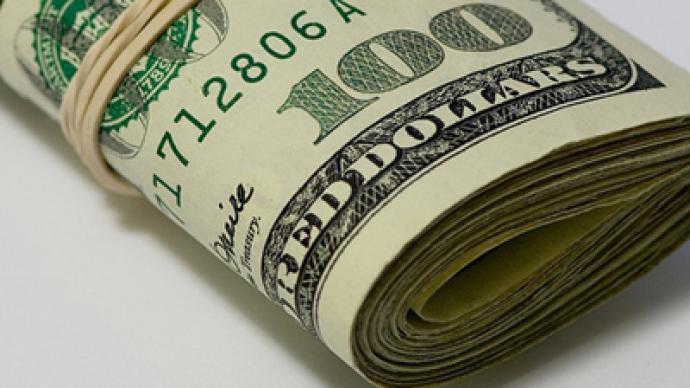 Democrats and Republicans are battling over the best way to tackle America's debt crisis, but partisan politics are interfering with finding a solution to the problem.
Both sides have submitted opposing proposals, but nothing viable or agreeable by both sides appears to be coming forward as a way to actually fix the staggering debt. Many are growing concerned that US lawmakers will fail to tackle the problem because they are too consumed by ideological and party bickering. The Obama administration has assured Wall Street that they understand the need to reduce the deficit and avoid increasing America's increasing multi-trillion dollar debt ceiling no later than August, but nothing appears to be happening as debt limit deadlines approach. Megan Carpentier, the executive editor of The Raw Story explained the debt ceiling is an issue often in the US, but it is currently a hot-button issue. The ceiling has been raised numerous times in the past without making massive cuts. Political pressures today however are different. "It's really just a political fight," she explained, explaining it is more about spewing ideology than about actual policy.US Treasury Secretary Timothy Geithner explained to lawmakers that the US will hit the ceiling in mid-May, but not fully default until August 2. This gives politicians some leeway. They will lily continue to bicker until the last moments. Carpentier explained that the political process forces politicians to appeal to multiple voting blocks, which means they pander to voters and are unwilling to take stands or compromise early on. Euro Pacific Capital president Peter Schiff explained that cuts are need and everything must be on the table – except tax increases. Expenditures must be tackled and the debt ceiling should remain in place to force the government to cut spending.Playing politics and fighting till the end may actually be a good thing, Schiff argued. "The Republicans can dig in their heels, refuse to allow the debt ceiling to be raised and if they do that then the government has no choice but to cut spending. I hope they have the political fortitude to do that," he said.He explained that hitting the debt ceiling will not force the US into deeper debt because it will prevent the US from borrowing. In addition, it will force the government to make cuts.
You can share this story on social media: