US to limit carrier operations in Persian Gulf as spending cuts bite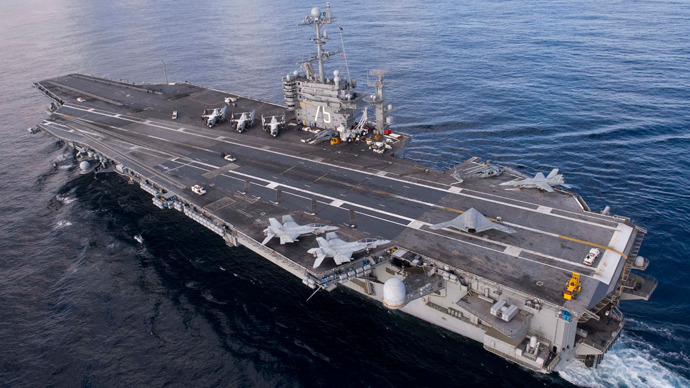 Spending cuts of $85 billion this year will see the USS Harry Truman docked in Virginia due to the controversial budget battle that has pitted Obama against republicans in a fiscal showdown.
The USS Harry Truman, one of 10 nuclear powered aircraft carriers in the US military arsenal, will not be patrolling the waters of the Persian Gulf as US naval assets bear the brunt of sweeping spending cuts, it was reported in the Telegraph.
Military chiefs had asked for two aircraft carriers to be assigned to the Persian Gulf, but the Pentagon has decided that for financial reasons it can only afford to send one there at a time.
Maintenance work on another aircraft carrier, the USS Abraham Lincoln, has also been delayed by budgetary concerns.
The Pentagon is facing a reduction in spending of almost 500 billion over the next ten years in a total of 1.2 trillion of cuts over the same period.
The cuts, designed to tackle mounting national debt, were signed into law on Friday.
The new defense secretary, Chuck Hagel, said that four of the Navy's air wings would also gradually stop flying, the air force would have to cut flying hours and the army would have to reduce training for all troops except those due to be deployed to Afghanistan.
"Let me make it clear that this uncertainty puts at risk our ability to effectively fulfill all of our missions. We will be forced to assume more risk, with steps that will progressively have far reaching affects," said Hagel.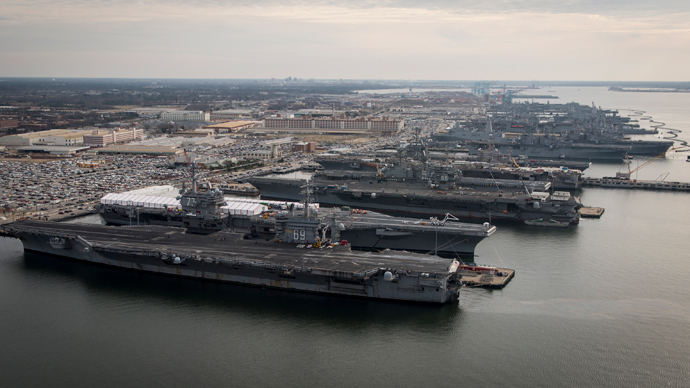 A strong US naval presence in the Persian Gulf is considered strategically vital by hawks in the Pentagon, as tensions mount with Iran over the country's alleged nuclear program, which the west believes is to acquire a nuclear bomb.
Israel, a key US ally in the region, has warned that it may carry out airstrikes against Iran unless there is progress in talks aimed at preventing further enrichment of uranium by the Islamic country. The EU and the US have both imposed sanctions on Iran in an attempt to bring them back to the negotiating table. Iran meanwhile has denied that it is seeking to gain nuclear weapons.
The Republicans accuse the Obama administration of deliberately selecting politically sensitive areas, such as the military, rather than cutting government waste and curtailing unnecessary projects.
But there is in fact a long list of sectors that have been the target of the sequestration cuts. Teacher's assistants are being laid off, border agents sent home, national parks face reduced opening hours and women on low incomes will be allowed fewer breast and cervical cancer screenings.
Obama and the Democrats who support the cuts have called for a balanced approach to tackle the burgeoning debt and deficit, including increasing taxes. But Republicans who control the House of Representatives are opposed to any further tax increases after grudgingly conceding an increase in tax on high earners during the so called "fiscal cliff" battle at New Year.
You can share this story on social media: