US public university costs have jumped 27% in five years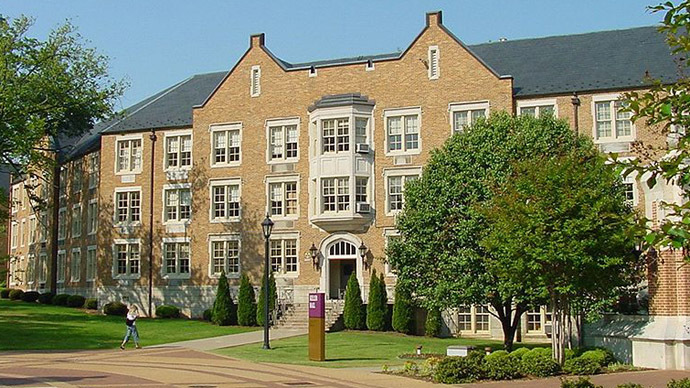 US students planning on attending a public four-year college will pay 27 per cent more money to do so than someone doing the same thing five years ago. Students, because of a variety of factors, may soon wonder if higher education is worth the expense.
Costs – including tuition, room and board, general fees, and books – have jumped 24 per cent at community colleges and 13 per cent at private universities, according to the College Board. 
Students attending four-year public schools located in their own state paid an average $8,655 in tuition in 2012 and another $9,205 for housing and food. The additional expense for books, supplies, and transportation brought the total to $17,860. That sum jumped again to $30,911 attending a public school outside their state. 
Tuition and fees are also up at community colleges. The 24 per cent jump over the past five years has put the total cost of attending a two year school at $10,550. 
Private schools now charge students an average of $39,518 for all expenses. Tuition and fees increase by four per cent since last year, although grants and scholarships have provided some relief to students at Yale and Stanford, who pay $23,840. 
These changes will affect American pocketbooks after US President Barack Obama signed a law last week solidifying student loan interest rates. The interest rate will max-out for undergraduates in the coming year at 3.86 per cent, and 5.41 per cent for students in graduate school. 
That law cut loan rates in half for students struggling to payback the loans, often years after graduating. Many students, one-third, in fact, according to a Wells Fargo study released earlier this year, now say they would have been better off working instead of attending a college or university and paying tuition. Even in better economic times, other research has found that young people saddled with debt are often forced to delay major life events such as buying a car or getting married. 
"When you're 17, you think this is the most important decision of your life," Kal Chany, the author of "Paying for College Without Going Broke" told Business Insider. "The reality is that the decision to go to college is important, but where you go doesn't matter nearly as much as people think."
You can share this story on social media: