Twitter: the terrorists' new favorite social network?
Published time: 30 Aug, 2012 21:57
Edited time: 31 Aug, 2012 01:57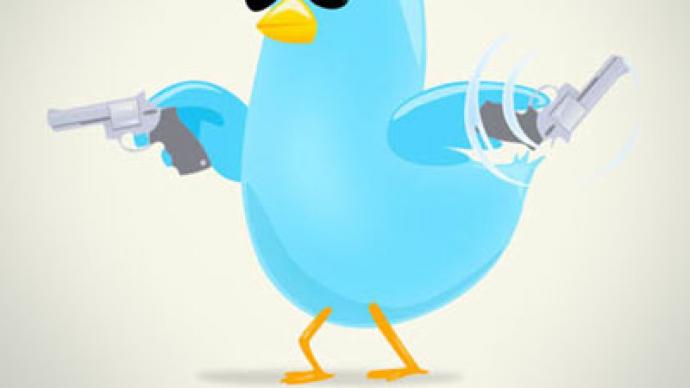 Are Islamic terrorists still relying on sleeper cells and encrypted correspondence to communicate calls for jihad among other violent extremists? Maybe, but they're making a splash on Twitter, too.
"On Twitter, they get more reach to expand their propaganda," London-based researcher Murad Batal al Shishani tells McClatchy this week. Shishani says that while the Internet has allowed terrorists an ever expanding way of communicating with like-minded individuals since the digital age reached its peak, extremists have recently taken an especially fond liking to Twitter, where sending out a short, 140-character message can mobilize masses internationally and at a moment's notice.
In theory, at least.
Shishani says in his research that while Twitter is indeed thought to be an emerging mode of communication among Islamic extremists and foreign terrorist groups, the outlet is acting more like a recruiting tool or newswire than an actual conduit for calls to action.
"They're focusing on current events – Syria, or supporting a revolution here or there – but they are not using it for operational activity or to communicate among themselves," the researcher adds. Instead, he insists, a growing number of Internet-inclined terrorists are taking to Twitter so that they can aim for new recruits using one of the fastest growing modes of communication.
"They can reach the 'swing people,' and try to attract more sympathizers," he explains.
In an article published by the New York Times late last year, reporter Jeffrey Gettleman drew attention to a trend of terrorists favoring Twitter as a way of communicating over the Web, claiming, "terrorism experts say that Twitter terrorism is part of an emerging trend."
Twitter, wrote Gettleman, was usurping previously popular social networking sites among audiences of all sorts, and that was evident within al-Qaeda and other organizations as well. In that instance, though, Gettleman wrote that one particular microblog account — one tied to the press office of Somalia's Harakat al-Shabab al-Mujahedeen — might be shut down by US authorities.
"American officials say they may have the legal authority to demand that Twitter close the Shabab's account, @HSMPress, which had more than 4,600 followers as of Monday night," they Times wrote last year. At the time, Trevor Timm of the Electronic Frontier Foundation mocked Congress' likely call for a removal of the account in question, saying on his own Twitter account, "How fast does Joe Lieberman release a statement today saying we should censor the Net in the name of national security? I bet before noon."
Now nearly a year since the @HSMPress account made headlines, McClathcy says that terrorist-tied Twitter accounts are indeed still in existence, but don't seem to be doing anything that unexpected.
"On the feeds I read, they're not tweeting anything outlandish," the Center for Strategic Studies' Will McCants tells McClatchy. "Maybe they blew up a tank or killed two dudes."
Even after Congress allegedly considered shutting down the @HSMPress account, McCants says doing as much today would do little to garner America another victory in its war on terror. Given the ever growing number of accounts across the world, it might also be impossible.
"There's not a lot to be gained from taking it down," McCants says. "The fear is: 'Oh my God, they're on Twitter, how far could their propaganda reach?' Once you calm down, you see that the only people who get excited about it are geeky intel analysts and fans they already have."