Twitter hands over Occupy protester's tweets to NY judge
Published time: 14 Sep, 2012 15:37
Edited time: 14 Sep, 2012 19:59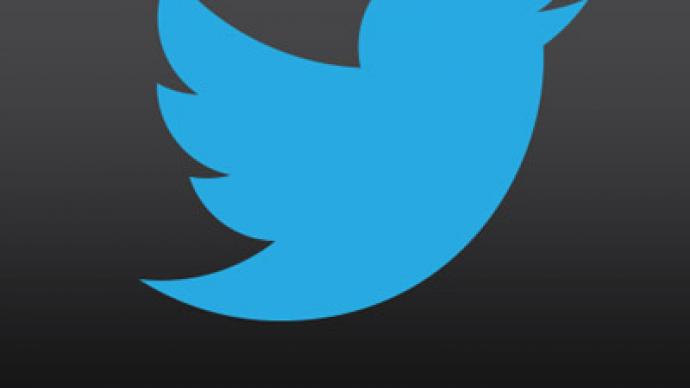 Twitter has delivered prosecutors in New York with a record of tweets sent by one of its users arrested last year during an Occupy Wall Street protest after being threatened in court with hefty fines if they didn't comply.
Around three months' worth of tweets from an account registered to Brooklyn-based writer Malcolm Harris was surrendered to authorities Friday morning following nearly a year of courtroom arguments. A Manhattan judge ignored repeated attempts to appeal the order and earlier this month told the defense that Twitter had until September 15 to follow through or face penalties for contempt.
Harris was charged with disorderly conduct after being arrested with roughly 700 other demonstrators on the Brooklyn Bridge last fall during the early days of the Occupy Wall Street movement. Prosecutors have demanded access to his Twitter history in hopes of refuting Harris' defense "that the police either led or escorted the defendant into stepping onto the roadway of the Brooklyn Bridge."
On behalf of both Harris and Twitter, attorneys for the defense fought unsuccessfully to protect the tweets from being handed over. Last month, the social networking site filed an appeal to the order, arguing, "Twitter users own their Tweets and should have the right to fight invalid government requests."
Manhattan Criminal Court Judge Matthew Sciarrino Jr. claimed the contrary, however, ruling last month, "If you post a tweet, just like if you scream it out the window, there is no reasonable expectation of privacy."
 "I can't put Twitter or the little blue bird in jail, so the only way to punish is monetarily," the judge added.

Friday morning, Harris' attorney spoke to the media and voiced his discontent with the ruling.
''We are disappointed that Twitter is essentially giving up the fight,'' lawyer Martin Stolar told the Associated Press.

Weeks earlier, Twitter attorney Benjamin Lee tweeted, "Twitter users own their Tweets. They have a right to fight invalid government requests, and we continue to stand with them in that fight."