Shakespeare expelled from Tucson, Arizona schools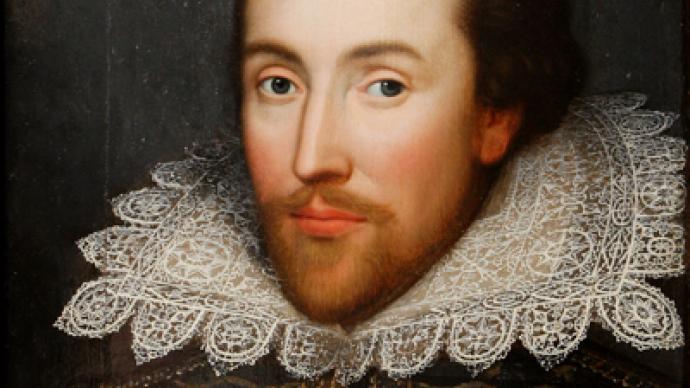 First schools try to let the colored and whites get their educatin' together. Then they want to teach the "theory" of evolution.
Sick of liberal institutions of learnin'? Move to Arizona, where the school board has voted to ban Shakespeare from classroom bookshelves. Bigwigs among the school board in Tucson, Arizona have released a list of banned books on Friday, and among those, in addition to text books and collections of essay, is The Tempest, the 500-year-old play penned by William Shakespeare. The barring of the bevy of books comes after a state ban on the teaching of ethnic studies was put in place, which in turn yielded an end to the Mexican American history program taught in the Tucson Unified School District. A recent ruling by Judge Lewis D Kowal established that the Mexican American program would go against an earlier ban specifically prohibiting classes which are aimed at ethnic groups or promotes "resentment toward a race or class of people." In June 2011, the Arizona superintendent of public instruction deemed the Tucson district to be in violation by offering the program in question. Six months later, students and instructors were forced by state mandate to end the academic agenda. Now that the plug has been pulled on the Mexican American program, the district has determined that The Tempest is among a handful of books that break state law. In a meeting among the Tucson Unified School District last week, administrators told teachers to stay away to refrain from any classes where "race, ethnicity and oppression are central themes." According to the board, forcing students into reading The Tempest in its Mexican-American literature courses is a big no-no. If any teachers decide to challenge the law, a fine could reach several million dollars. That, reports CNN, could be waged if any instructors install curriculums where a "biased, political and emotionally charged" agenda is offered.Bill Bigelow, editor of the Rethinking Columbus textbook, is shocked by the decision. Along with The Tempest, his own work will be barred from Tucscon classrooms. "The only other time a book of mine was banned was in 1968, when the apartheid government in South Africa banned 'Strangers in Their Own Country,' a curriculum I'd written that included a speech by then-imprisoned Nelson Mandela," Bigelow tells the New York Daily News."We know what the South African regime was afraid of. What is the Tucson school district afraid of?"One doesn't have to go dig too deep into the school district to find out exactly. Andrew LeFevre, spokesman for the superintendent of public instruction, tells Fox News that he understands schools wanting to teach pupils about oppression, "But how about talking about the oppression of Irish-Americans or African-Americans?" he asks.
You can share this story on social media: