TSA wants to double security fees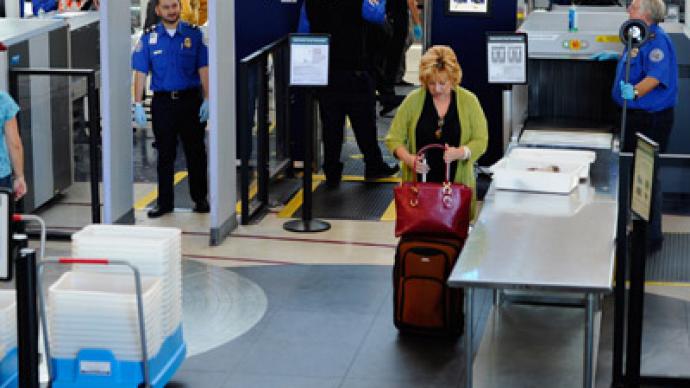 It looks like the TSA finally caught on to how much Americans enjoy having their genitals fondled: the US Transportation and Security Administration wants to start charging airline passengers double on screening fees.
A proposal to double the security fee on flights originating in the United States has been given the go-ahead by the Democrat-controlled Senate and, pending full Congressional approval, could soon be coming to an airport near you. If the hike is authorized, the security fee tagged on to a round-trip airline ticket will double from $5 to $10.Should Congress approve the additional fees, it will mark the first time that the cost of a security screening has changed in around a decade. The provision has been tacked on to the 2013 Homeland Security appropriations bill."Air security is a national security function and it's something that all of us need to be behind as Americans, and the government should be picking up the cost of that," Airlines for America spokesman Sean Kennedy tells CNN. Supporters of the bill argue that, currently, the TSA's $7.6 billion budget is largely footed by American taxpayers on a whole — including even those who are scared to set foot on an aircraft. Sen. Mary Landrieu (D-La.) has authored the amendment to the Homeland Security bill and estimates that doubling the security fee would bring in $315 million in funding that would be added to the agency's budget from taxpayer dollars otherwise. Sen. Kay Bailey Hutchison (R-Texas) and Sen. Dan Coats (R-Ind.) introduced a separate amendment that would cut out Landrieu's proposal and instead rely on cutting federal spending from elsewhere to cover the cost, reports The Hill; that measure lost by a single vote.Explaining her opposition to Landrieu's proposal, Sen. Hutchinson explains, "Aviation is already taxed at the highest rate of any industry in the country" and that "The industry's federal tax burden on a typical $300 round-trip ticket has nearly tripled since 1972 from $22 to $61." She added that the airline industry is already being hit hard by a ravaged post-recession economy and that doubling fees would lessen the likelihood that some passengers would opt to fly.Another Republican member of Congress, Rep. Ron Paul, has had other ideas about the TSA. The congressman has been campaigning in hopes of becoming the GOP's nomination for the presidency by vowing to abolish the TSA entirely if elected.The TSA could always save a few cents by pawning the roughly 5,700 pieces of security equipment it has in storage that the House Oversight Committee estimates to be worth $184 million. Or, perhaps, they could consider scaling back the recently launched pilot program being tested in Houston, Texas that calls for TSA agents inspecting passengers on city busses.
You can share this story on social media: