TSA lashes out at whistleblower for revealing security breaches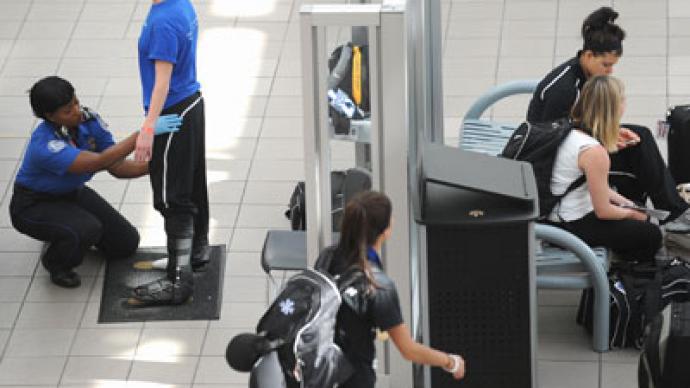 A former TSA supervisor has been told he's under federal investigation for blowing the whistle on security lapses at the Nashville International Airport in Tennessee.
Gerald Smith, a one-time agent with the Transportation Security Administration, told Nashville's WSMV News in October that not only had many agents in the area airport repeatedly failed security tests, but that the TSA seemed reluctant to retrain those who weren't up to snuff. Smith spent seven years with the TSA before coming clean to WSMV when they interviewed him earlier this year to comment on documents involving the TSA's Threat Image Projection, or TIP, program. The network obtained documents from 2009 through 2011 that showed that many TSA staffers that were tested using TIP failed to spot contraband being brought through airports in carry-on luggage. Should an agent fall below 75 percent in testing, they are required to be retrained within a month. Smith said that simply wasn't the case in Nashville."If they are not catching these bags, what does that say?" WSMV chief investigative reporter Jeremy Finley asked Smith."That says that they might not catch the real thing," the former agent responded. "Do you want to be the one that's being screen by those few? I don't want to be. They need that training," he said.Now just weeks later, Smith has reached out to WSMV again to talk about the TSA's security problem, but he doesn't have an update that will make flyers feel more safe. According to Smith, he's now been approached by the TSA and told he's under investigation for reporting security flaws at Nashville International."After our investigative series aired, Smith received a letter from TSA that stated he is under investigation for disclosing information about security screenings, security training materials and identifying information on transportation security personnel," WSMV reports."I guess if you're the government and have unlimited resources, you can go after whoever you want to, but that doesn't make it right," Smith told the network."When I was contacted about coming forward, I did it for one sole purpose. The question I was asked was, 'Do you have any security concerns at the airport?' And my answer was yes."Now for speaking out on those concerns, Smith says he faces several violations relating to disclosing information, each of which could come with an $11,000 fine. Meanwhile, though, WSMV refuses to say who supplied them with the TIP documents. Luckily for Smith, he may have a chance at staying unscathed: on Tuesday, US President Barack Obama signed congressional legislation that provides whistleblower protections effective immediately to TSA employees who report waste, fraud or abuse within the agency. Before now, TSA whistleblowers lacked the same protections other federal agencies have in place.
You can share this story on social media: