Woman protests TSA pat-down; arrested for battery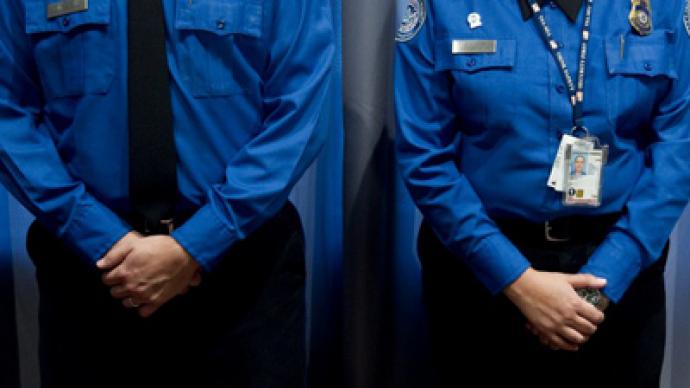 A former TSA agent stood up to security screeners during a recent attempt to board a flight to Cleveland, Ohio, but the altercation ended with the would-be passenger being booked for misdemeanor battery.
Carol Price, 59, says that an agent with the Transportation Security groped her genitals and breasts during a recent routine security screening at Southwest Florida International Airport. Instead of enduring the personal pat-down, however, Price turned to a nearby supervisor and showed her just exactly what she had been subjected to.Although Price's attorney tells WZVN News, "She did not touch the supervisor as intrusively as she was touched," the agency claims otherwise. Price was removed from her airplane and charged with battery. Because she missed the flight, Price was unable to attend the funeral for her own brother. Price's attorney,  John Mills, adds that the whole incident "was a customer complaint of an extremely inappropriate search," but it will be up to a jury to decide for sure  —the case will be going to court next month in Lee County, Florida. On Price's part, however, her attorney argues that she was in the righ t— after all, she had previously been employed as a TSA agent and is believed to have worked with the female screener who initiated the encounter."She's obviously been through training and knew this lady," Mills adds to the network.The TSA has said that Price acted inappropriate, however, and used her unorthodox hands-on approach to demonstrate to the supervisor without asking for permission to touch her. The agency has issued a statement saying, "The pat down was conducted correctly in accordance with our procedures. Violence against our officers who work every day to keep the traveling public safe is unacceptable."
You can share this story on social media: