TSA agent steals $520 to punish passenger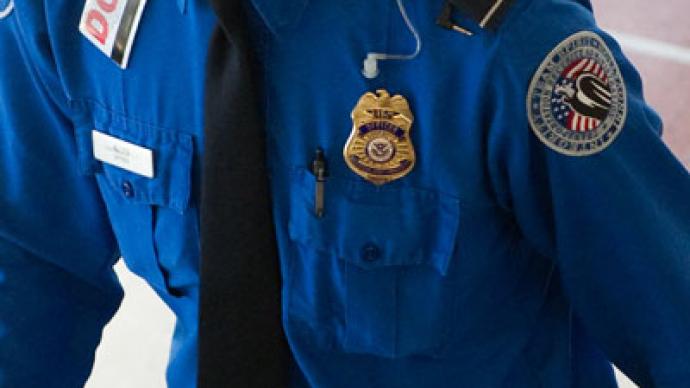 A former screener with the TSA has pleaded guilty to charges relating to the theft of $520 during a routine security check last year, a move he says was motivated by his desire to punish a particular passenger.
John W. Irwin, 60, admitted to taking a wad of cash from a passenger who placed his money in a plastic bin to be X-Rayed during a November 2011 incident at Norfolk International Airport in Virginia. The Virginia-Pilot reports that Mr. Irwin pleaded guilty this week to one count of grand larceny and will be sentenced in Circuit Court this December.According to court documents, the victim of the theft informed Transportation Security Administration agents at the time of the incident that he'd be unable to pass through the TSA's advanced screening machines due to a medical condition and requested a pat-down instead. The man placed $520 in cash in a gray plastic bin before walking away with an agent, which he then claims was placed into the TSA supervisor's drawer. Records state that, when he returned, the money was gone.Eventually, Irwin admitted that he took the money and placed it in his own locker. First, though, he denied any knowledge of the crime. When he did come clean with authorities, he said he was motivated to steal the stash because the passenger had acted rudely to a TSA colleague moments earlier."When the passenger returned and I saw that it was the passenger who had given my fellow employees a hard time. I just didn't let on that I had the money," Mr. Irwin writes in court papers obtained by The Virginian-Pilot.Virginia state law mandates a maximum sentence of 12 month in jail, a $2,500 fine or both.During a recent sit-down with ABC News, former TSA-agent Pythias Brown said in a bare-all interview that security check-points are often the spot of similar thefts, and said such action is "commonplace" among screeners."It was like being on drugs," he said. "I was like, 'What am I doing?' but the next day I was right back at it."Brown was convicted of stealing more than $800,000 worth of goods from travelers.