Coca-Cola contraband? TSA agents are inspecting drinks purchased inside of airport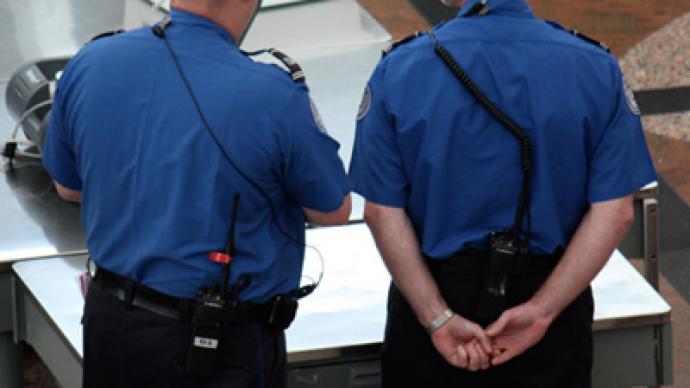 Here's another reason to think twice before buying one of those five dollar airport sodas: a Colorado news station is reporting that the TSA is testing beverages purchased by passengers inside of the airport.
KJCT-8 News out of Grand Junction, CO reports that TSA agents are asking airport patrons to open up their drinks — the very ones sold alongside departure gates — so that they conduct a second round of screenings even after passengers receive full-on pat-downs and are pushed through scanning machines.
"I'm always glad that my safety is a priority, I just think testing drinks after they've already been bought might be a little extreme," flyer Jennifer Smart tells the network.
The station has since approached the Transportation Security Administration for an explanation, but the TSA has failed to offer any specifics on how or why screeners may be stealing sips from passengers.
"TSA employees have many layers of security through airports," TSA Regional Public Affairs Manager Carrie Harmon tells the station. "Passengers may be randomly selected for additional screening measures at the checkpoint or in the gate area at any time."
Congressman Ron Paul (R-TX) and his son, Senator Rand Paul (R-KY) have both come out against the TSA in recent months, each lawmaker lashing out for infringing on the civil liberties of Americans through strict security screenings, but this is believed to be the first time that TSA agents are allegedly opening up the drinks of passengers about to board their planes.
"Sometimes our liberty slips away silently, and it is almost hard to notice what went wrong and where. The one fortunate thing about the TSA is that they certainly don't fit that definition," Sen. Rand Paul said in May. "The American people shouldn't be subjected to harassment, groping and other public humiliation simply to board an airplane."
Similarly, Rep. Ron Paul attacked the TSA back in January. "The police state in this country is growing out of control. One of the ultimate embodiments of this is the TSA that gropes and grabs our children, our seniors and our loved ones and neighbors with disabilities," the congressman wrote in a statement earlier this year. "The TSA does all of this while doing nothing to keep us safe."