Trial of 9/11 mastermind delayed over spy allegations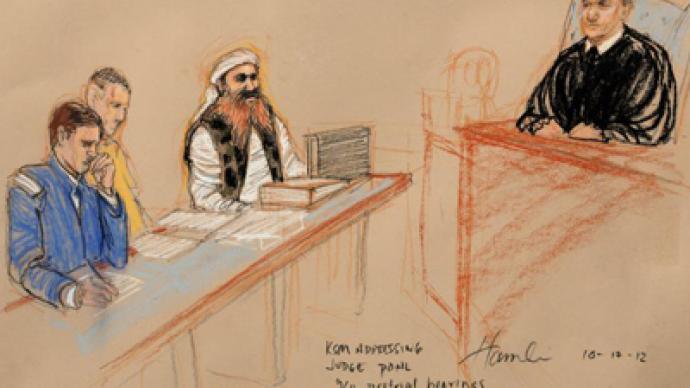 The trial of five men accused of direct involvement in September 11, 2001 terrorist attacks on the US has been postponed until Tuesday as the defense team argued that the US government is spying on it, violating attorney-client confidentiality.
A military judge in the death penalty trial of Khalid Sheikh Mohammed and four other men accused of planning the 9/11 terrorist attacks has been told by the group's lawyers that US government intelligence agencies have been spying on their conversations with the defendants, using microphones hidden in smoke alarms and even courtroom tables.
"The fact someone else is listening, some other government agency is listening, an intel operation of some kind, and that these microphones are capable of picking up everything we say, led us to believe the confidentiality of our discussions are at issue here," David Nevin, an attorney for Khalid Shaikh Mohammed was quoted by The LA Times as saying.
The judge, Army Col. James L. Pohl, has given the defense team a day to investigate the allegations after the prosecution had proposed a temporary solution: changing the microphones so they are push to "talk" instead of push to "mute."
Khalid Sheikh Mohammed has been incarcerated in Guantanamo awaiting this trial for more than a decade. Identified as "the principal architect of the 9/11 attacks" by the 9/11 Commission Report, he was captured in Pakistan on March 2, 2003. In his time in custody, it is believed that he was waterboarded 183 times. His list of confessions involving terrorism includes the World Trade Center 1993 bombings and the Bali nightclub bombings in 2002.
You can share this story on social media: