Thousands apply for just 200 retail jobs in New Mexico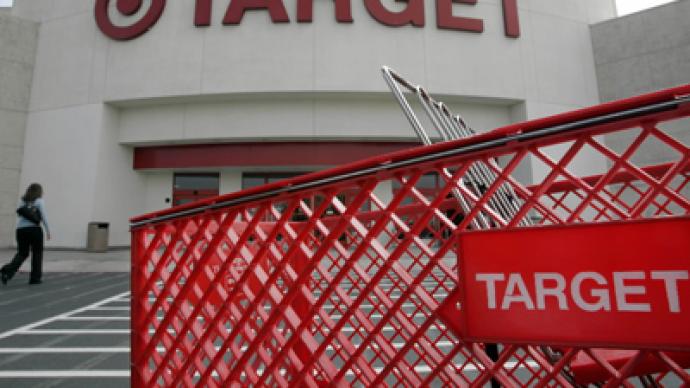 In the last three days alone, thousands of people have applied for 200 new jobs at Target in Albuquerque, New Mexico, even though candidates only have 2.8 percent chance at getting a job.
With long lines wrapping around the Marriott Upton building in Northeast Albuquerque, each candidate was competing with 7,000 others to get a job that only one out of 35 will be accepted to. Still, many of the applicants expressed their confidence to the media and battled the lines at the job fair, which ran Thursday through Sunday."Good luck, 'cause I'm going to blow those people out of the water with my interview," Pauly Garcia told KOAT Action 7 News. Another applicant, Natalie Bryant, said her personality and good looks will land her a position.The mass applications demonstrate the strong need for unemployed Americans to find a job, even if it means waiting hours in line for a retail position at Target. Retailers have provided many of the new jobs in the US, even though unemployment figures have remained largely the same."Households are returning to the malls," Lynn Reaser, chief economist at Point Loma Nazarene University said last month. "They are saving less again and are keeping this economy moving forward while business has pulled back in recent months."But even though employers added 155,000 jobs in December, the unemployment rate remained at 7.8 percent and the total number of employed Americans stands at 12.2 million.  Weekly applications for US unemployment benefits rose last week, with the Labor Department last week reporting a rise of 4,000 in just one week, bringing the total to 371,000.Higher paying jobs are often being replaced by lower paying ones, forcing millions of Americans to rely on food stamps to get by. The average salary of a sales team member at Target is $8.29 per hour, while the average salary of a Target cashier is $8.04 per hour, Glassdoor reports."There's a lot of growth in the low wage sector, but not enough in the middle and upper ranges," said University of San Diego economist Alan Gin. "It sort of characterizes what's happening with the economy right now. It's the big hollowing out of the middle."Some of the New Mexico-based Target applicants will be hired this weekend, while the majority will not be hired before a new store opens up on March 10.
You can share this story on social media: