Texas judge rules man could be tried as adult for crime he committed 13 years ago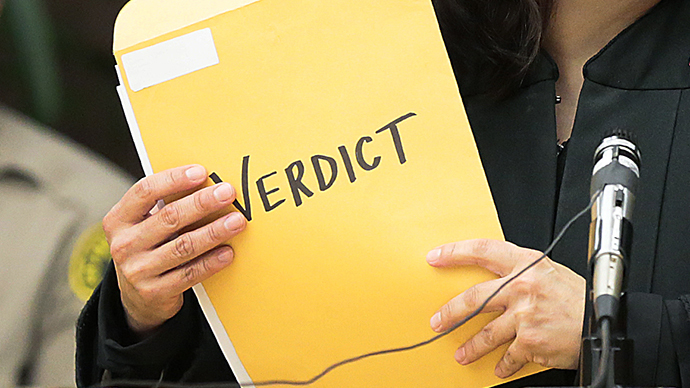 Thirteen years after the original crime, a Texas judge ruled Thursday that a man accused of burning another boy as a child could now be tried for murder as an adult following the boy's death.
Texas man Don Willburn Collins was 13 years of age when he allegedly soaked eight-year-old Robert Middleton in gasoline on his birthday and set fire to the boy. He ended up in police custody after the attack – which left Middleton severely disfigured and with burns covering 99 percent of his body – but prosecutors eventually concluded there was not enough evidence to officially press charges.
As a result, Collins was released after spending a few months in juvenile detention.
Following Middleton's death in 2011, however, authorities decided to reopen their investigation and pursue murder charges against Collins, now 28. Middleton died from a skin cancer believed to be related to the burns he suffered with throughout his life.
According to the Associated Press, Middleton delivered a videotaped deposition before he died, accusing Collins of sexual assault prior to the gasoline attack.
"Due to the victim's embarrassment and shame, the sexual assault had not been known when this case was first investigated. We now think Middleton was set on fire to keep him quiet and prevent him from telling," said Montgomery County Attorney J.D. Lambright to the Houston Chronicle last year.
This was the first time such a charge had been levied, sparking a renewed look at the incident. While authorities are seeking a murder charge against Collins, they first had to shift the case from juvenile to adult court.
During a hearing that took place this week, District Judge Kathleen Hamilton authorized the transfer, setting up a murder trial at some point in the future. In a separate report by the Chronicle, prosecutors substantiated their action by saying, "the crime of murder did not happen until Middleton died and his death was declared a 'homicide' by a medical examiner."
Assistant County Attorney Brett Peabody also told the newspaper authorities had "identified five individuals to whom Collins has since made incriminating statements about what he did to Middleton." Multiple individuals stated during the hearing this week that Collins admitted to them he was responsible for the attack.
The AP reported another individual, meanwhile, testified that Collins had sexually assaulted him when he was eight years old, threatening to burn him as he did Middleton if he told anyone about the incident. Collins was previously convicted of sexual assault in this case.
Despite the number of witnesses, Collins' attorney E. Tay Bond argued that moving forward with a murder trial would constitute a violation of his client's rights. He stated there was "no new credible evidence in this case," dismissed the witness testimony as secondhand, and cast doubt on the validity of Middleton's deposition.
Bond also said that even though state law was changed in 1999 to allow children 10 years and older to be transferred to adult court, that law was not in effect when Collins allegedly attacked Middleton. At that time in 1998, Collins was 13, and juveniles had to be at least 14 in order to be transferred. Prosecutors countered by saying the murder did not occur until 2011, therefore Collins could be charged legally.
You can share this story on social media: