Long, hard road to justice: US inmate waiting to be freed 30 years after overturned conviction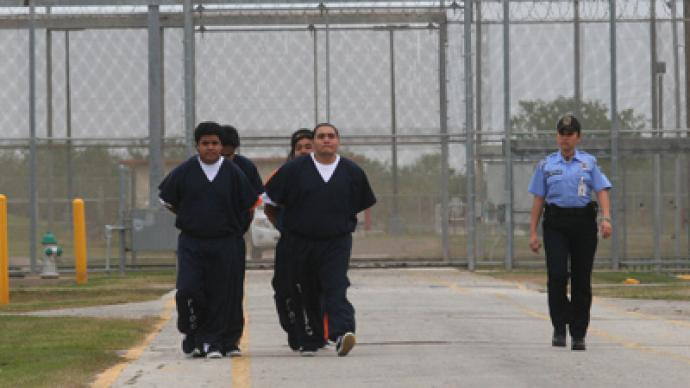 An inmate in a Texas prison who has spent more than 30 years behind bars after his conviction was overturned is now at the center of a legal battle between the state and federal courts to decide his fate.
­Jerry Hartfield, whose murder conviction was reversed in 1983, believes that his constitutional right to a speedy trial was infringed upon after Texas failed to retry him in court, but also didn't set him free.

The Texas Court of Criminal Appeals overturned Hartfield's sentence in 1980 because a potential juror in the case was improperly dismissed. Texas then tried twice to reopen the case, but in March 1983, soon after the court's second rejection, then-Governor Mark White commuted Hartfield's sentence to life in prison. The case then became dormant.
Now, a federal judge in Houston has ruled that Hartfield's sentence should have come to a close when the appeals court overturned the ruling, saying there was no sentence for White to commute. The state has challenged this decision, arguing that he missed a one-year window in which to appeal. The state insists that Hartfield is legally serving his life sentence.
Last month, a New Orleans court panel asked the Texas appeals court to confirm its decision to overturn Hartfield's conviction.
The 56-year-old Hartfield was 21 when he was convicted in the 1976 slaying of a 55-year-old bus worker. At the time of his initial trial Hartfield was described by the court as an illiterate and mentally impaired fifth-grade dropout with an IQ of 51.

Hartfield, who has since learned to read and has become a devout Christian, insists that he's not angry.
"Being a God-fearing person, He doesn't allow me to be bitter," he said. "He allows me to be forgiving. In order to be forgiven, you have to forgive."