Texas can't afford paved roads, replaces them with gravel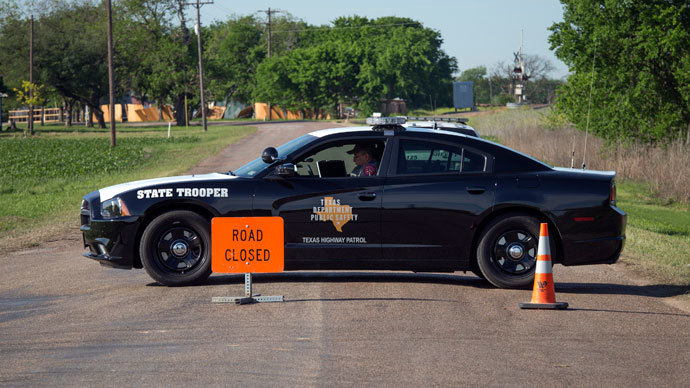 Officials in Texas this week began converting 83 miles of asphalt road to unpaved lanes of gravel. Years of heavy truck travel has ravaged entire routes in south and west Texas, and going back to gravel is for now the only affordable answer.
Representatives for the state's transportation department told the Texas Tribune that construction would begin Monday on a project that involves tearing up over 80 miles of asphalt that has been severely damaged over the years due to heavy traffic brought on by even heavier machinery. An oil boom has caused an energy industry to emerge near the state's southwest border with Mexico, but that extra business has also brought extra traffic.
Now local roads ravaged by oil-industry trucks are far too damaged to be repaired by what resources the state has, and the solution officials saw as the most affordable involves serious downgrades.
"Since paving roads is too expensive and there is not enough funding to repave them all, our only other option to make them safer is to turn them into gravel roads," Texas Department of Transportation spokesman David Glessner told the Tribune.
TxDOT Deputy John Barton announced last month that the state agency was moving forward with the plan after efforts to secure upwards of an extra $1 billion in annual funding for repairs went unanswered.
Earlier this year the department asked for $4 billion in additional funding just to maintain roads in their current condition and another $1.6 billion to address the damage brought on by the energy sector. State legislators responded by approving $450 million towards repairing county and state-owned roads effected by the oil biz. TxDOT said it needs more than double that sum on an annual basis just to maintain and repair the roads consistently damaged by oil-industry trucks.
But while state lawmakers did approve a ballot measure that would set aside $1.2 billion annually for state transportation projects, residents won't get to vote on that until 2014. Without the funding to come close to ordering those repairs in the meantime, roads were slated to be de-paved this week. Previously, Barton told the Texas Transportation Commission, "I would suspect we would continue to convert other roadway segments as we continue to move forward."
Additionally, those new roads won't be able to accommodate high-speed travel and will require truck drivers to slow down their pace drastically. "Instead of whipping in at 70 miles per hour, they'll have to move in there at 30 miles per hour," Barton told the commission, according to the Star-Telegram.
But though the state commission entertained TxDOT's plan before putting it into place this week, local lawmakers in the areas being affected say those calling the shots neglected to confer with community members before agreeing to dig up their roads.
State Sen. Carlos Uresti (D-San Antonio) said in a statement that the agency "imposed a unilateral solution on these communities with no notice, no opportunity to seek alternative solutions, and no clear understanding of what to expect in the future." Dimmit County, a district represented in part by Sen. Uresti, will see over 30 miles of farm-to-market roads reduced to gravel, Ian Floyd reported for the Tribune.
You can share this story on social media: