Dozens of war refugees allowed to reside in US might have links to terrorists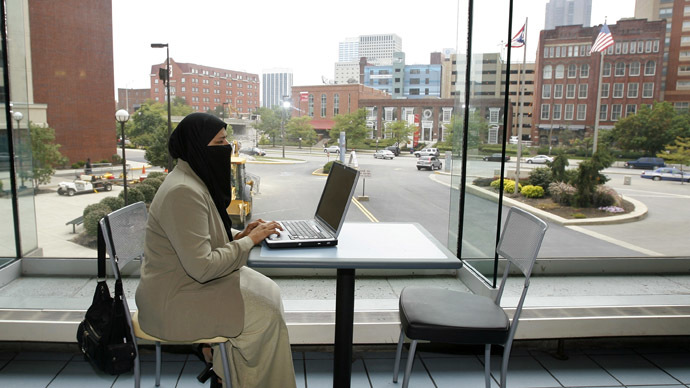 The United States may have mistakenly allowed several dozen suspected terrorists to move into the country as war refugees.
Among the suspects are individuals who created bombs and some who may have targeted and killed U.S. troops in warzones in Iraq and Afghanistan. 
The FBI has assigned hundreds of specialists to sift through an archive of more than 100,000 improvised explosive devices (IEDs) in order to identify the fingerprints of suspected terrorists that were allowed to move and set up residence in the United States as refugees. 
According to a report by Good Morning America, this investigation was triggered by the detection of two Al-Qaeda in Iraq members in 2009, both of whom admitted in court later that they attacked U.S. soldiers while in Iraq, and both of which were living in Bowling Green, Kentucky at the time of arrest in 2011. There are currently "dozens" of investigations on-going. 
"I wouldn't be surprised if there were many more than that," House Committee on Homeland Security Chairman Michael McCaul said to GMA. "And these are trained terrorists in the art of bombmaking that are inside the United States; and quite frankly, from a homeland security perspective, that really concerns me." 
Before being allowed into the country, 32-year-old Waad Ramadan Alwan argued that he was a victim of persecution in Iraq. He was relocated to Kentucky in 2009 along with a relative, 26-year-old Mohanad Shareef Hammadi, where he worked briefly before quitting his job, moving into public housing, and receiving public assistance payouts. 
However, the FBI was alerted about Alwan when it discovered his fingerprints on a cordless phone base wired to undetonated bombs near Bayji, Iraq. Further investigation found that Alwan was arrested in Kirkuk, Iraq, in 2006 and confessed on video that he was an insurgent. In 2007, he crossed the border to Syria, when his fingerprints were taken by the U.S. military and entered into a biometric database. One official told GMA that this database was not specifically related to the on-going Iraqi insurgency. 
Hammadi was also arrested by Iraqi security forces at one point. Still, the two men were permitted to enter the U.S. as refugees when they applied. During a House of Representatives hearing on the issue, a Department of Homeland Security official said the names and fingerprints of both Alwan and Hammadi were checked and "came in clean." 
When Alwan's fingerprints were discovered on the phone base, originally dug up in 2005, the FBI ordered an undercover informant to run a sham operation by Alwan, giving him the opportunity to send weapons to Al Qaeda in Iraq. Alwan recruited Hammadi to help him, and the FBI secretly recorded him admitting that he created at least a dozen bombs in Iraq. He also said he used a sniper rifle to kill U.S. troops in Bayji, and drew up sketches of IEDs for the informant. 
Prosecutors later revealed videotape captured by the FBI that showed Hammadi and Alwan discussing plans to attack other targets in the U.S. – including an Army captain they knew in Bayji who'd already moved back home. After it was decided the two men were working alone, the FBI arrested Alwan and Hammadi in 2011. Both men pleaded guilty. Alwan was sentenced to 40 years after cooperating with authorities, while Hammadi was handed life in prison. He's currently appealing the ruling. 
Due to this case, the U.S. refugee screening process was reformed two years ago, and a new FBI lab has been established to help the bureau unearth suspected bombmakers and terrorists. 
"We need to take this as a case study and draw the right lessons from it, and not just high-five over this," retired Army Lt. Gen. Michael Barbero, who headed the military's Joint IED Defeat Organization until last May, said to GMA. "How did a person who we detained in Iraq -- linked to an IED attack, we had his fingerprints in our government system -- how did he walk into America in 2009?" 
There are currently more than 70,000 Iraqi refugees living in the U.S., most of whom federal officials say are law-abiding citizens looking for a new start in life.

You can share this story on social media: