Feds unravel plot to build, sell x-ray weapon in Upstate New York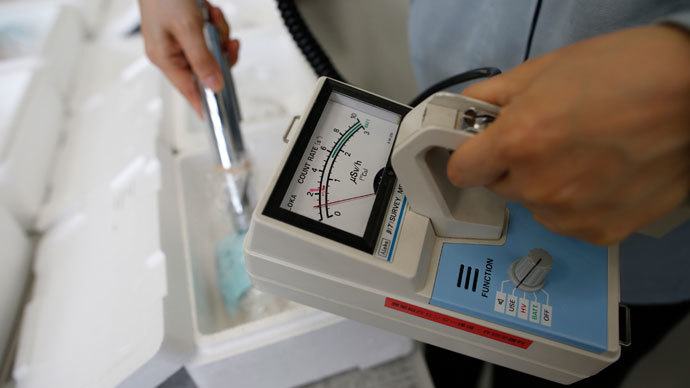 An FBI investigation has uncovered a plot by a New York state engineer with ties to the Ku Klux Klan to construct a radiation particle weapon, with the intention to sell the device to either a southern branch of the KKK or Jewish groups.
Federal investigators first began to investigate Glendon Scott Crawford, 49, when he allegedly approached an Albany-area synagogue and "asked to speak with a person who might be willing to help him with a type of technology that could be used by Israel to defeat its enemies, specifically, by killing Israel's enemies while they slept."

Crawford, an industrial mechanic with General Electric Co., evidently sought to assemble a radiation-emitting device "that could be placed in the back of a van to covertly emit ionizing radiation strong enough to bring about radiation sickness or death against Crawford's enemies," according to a complaint put together by an FBI agent on the case.

The agent's affidavit indicates that Crawford then telephoned another Jewish organization in Albany and made a similar offer. Luckily, Crawford's visit to the synagogue raised eyebrows, and an unidentified individual later contacted police.

Rabbi Matthew Cutler of the Congregation Gates of Heaven in Schenectady told the Times Union that a "strange man" came to their synagogue in April of 2012, and discussed a mysterious device he was developing that would protect the Jewish people.

"They had a hard time getting rid of him," Cutler said. "He had this device, this plan on what to do."

Crawford referred to enemies of the United States and Muslims as "medical waste," according to court records obtained by the Times Union.

Once members of the synagogue had contacted law enforcement, the Joint Terrorism Task Force began an investigation into the odd occurrences, and an undercover FBI agent made contact as a potential supplier of radiation equipment, such as x-ray tubes, and emailed him with information on different x-ray systems.

According to the FBI, Crawford never obtained a radiation source and the device, meant to be placed in the back of a van, was never fully constructed. Crawford did, however, make some progress, such as constructing a remote triggering system that could work from about half a mile away.

Crawford managed to recruit Eric J. Feight, 54, of Hudson, who worked at an electronics company to help him construct the controls for the alleged weapon. The two suspects met in Albany in May, at which point Feight gave the remote-transmission device to Crawford. The two had planned a test to take place at an undisclosed hotel in the Albany area, which according to the complaint was successful.

Through undercover contacts the FBI was able to monitor the two suspects' movements and communications. Crawford allegedly spoke of being "tired of getting 'raped,' that there are people out there who have decided that they don't get their fair share in life, and that (Crawford) wanted to stop these people."

Crawford was, in his own words, "a member of the Ku Klux Klan, specifically, the United Northern & Southern Knights of the Ku Klux Klan" and also listed on several websites as a member of Americans Demanding Liberty and Freedom, a Tea Party group.

The FBI's affidavit indicates that as many as six unidentified people were assisting Crawford in the assembling of his radiation beam device, including another fellow GE employee. The Times Union has reported that of those individuals, some if not all may have known information regarding Crawford's project.

The two men were arrested on Tuesday, and held without bond pending detention hearings. Crawford and Feight each face up to 15 years in prison if convicted.

During his initial appearance in front of a US District Court in Albany Crawford was informed that he would be assigned an attorney for his defense. "Is it going to be the right kind of attorney for this?" Crawford asked the judge.

In a statement responding to the arrest, General Electric said: "On Tuesday afternoon the FBI informed GE that Glendon Scott Crawford, a GE manufacturing employee, was arrested for a criminal act. We have no reason to believe the act took place on GE property nor is there any information indicating that our employees' safety was ever compromised. Since this incident, Mr Crawford has been suspended. We are cooperating fully with the authorities on their investigation."

The FBI seized a vehicle belonging to Crawford on Tuesday at an out-of-business auto body shop, just prior to when the two men had planned to conduct a test-run of the device's triggering system.

You can share this story on social media: