9/11 could have been prevented, says counterterrorism czar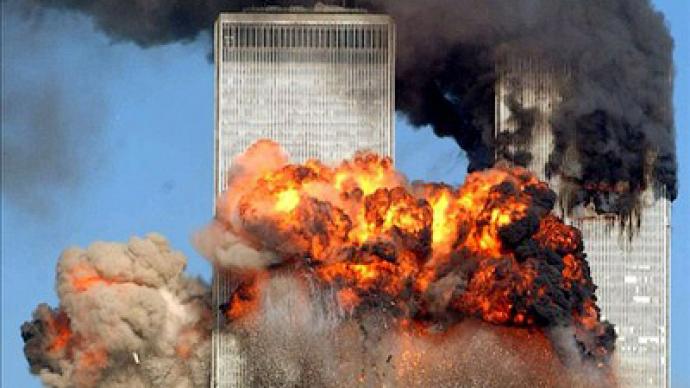 A former White House official is speaking out about an alleged cover-up perpetrated by the CIA to cover-up information that could have prevented the September 11 terrorist attacks.
Richard Clarke, former counter-terrorism czar under President George W Bush, told radio documentarians that former CIA Director George Tenet and two other top-ranking officials tried to keep both the White House and the FBI from coming into possession of information that he says could have prevented the 9/11 attacks from ever happening. The conversation with Clarke, first reported by The Daily Beast, was conducted for an upcoming radio special to commemorate the tenth anniversary of the al-Qaeda attacks.In the interview, Clarke says he believes that "there was a high-level decision in the CIA ordering people not to share information," and that he suspects that the Central Intelligence Agency was aware that the hijackers that later participated in the 9/11 attacks had been operating in America because the government had unsuccessfully tried to recruit them as al-Qaeda informants. When asked who he believes would have been behind such a cover-up, Clarke tells journalists, "I would think it would have been made by the director," referring to Tenet.Clarke neglects to pin-point any specific pieces of evidence to back-up his claim, but says that it is "the only conceivable reason that I've been able to come up with" that would explain why the CIA neglected to keep the FBI and White House in the know. He added, however, that even if Tenet and his associates were behind a cover-up, they would never come clean, "even if you waterboarded them."In response, Tenet has fired back that Clarke has "suddenly invented baseless allegations which are belied by the record and unworthy of serious consideration.""Richard Clarke was an able public servant who served his country well for many years," reads a statement from Tenet, "but his recently released comments about the run-up to 9/11 are reckless and profoundly wrong.""Clarke starts with the presumption that important information on the travel of future hijackers to the United States was intentionally withheld from him in early 2000," he adds. "It was not."The producers of the piece, documentarians John Duffy and Ray Nowosielski, had provided Tenet with a copy of Clarke's interview before the finished product was released. The interview conducted with Clarke took place in October of 2009, but is only now being readied for public consumption as the documentary is released in conjunction with the anniversary of the 9/11 attacks.
You can share this story on social media: