African dictator's son lives high life in US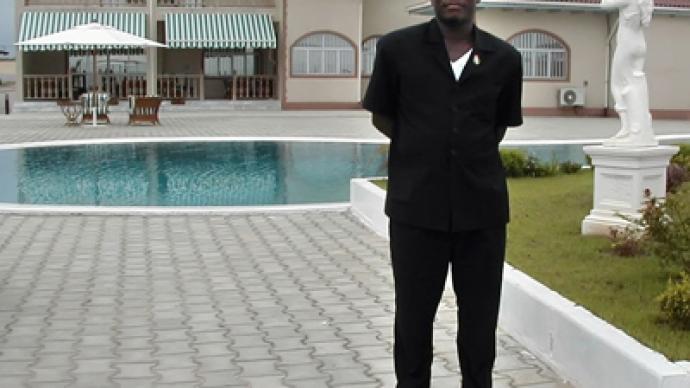 The son of Equatorial Guinea's dictator has released plans to construct superyacht costing $380 million, three times what his county spends on healthcare or education.
Teodorin Obiang currently resides in a $35 million-dollar mansion in Malibu, California, owns a $33 million jet, and brings in a monthly salary of $6,799 as the nation's official Minister of Agriculture. Global witness argued the lifestyle is far too extravagant and has called for sanctions against Obiang.Corruption watchdog group Global Witness said Kusch Yachts in Germany has been asked to build the luxurious yacht – which is to include a restaurant, movie theater, bars and a swimming pool. AP reported the press office in Equatorial Guinea confirmed the order but insisted it had not currently been purchased, and that if it were to go through it would be paid for with Obiang's personal funds, not "with funds derived from sources of illegal financing or corruption"Obiang's father, President Teodoro Obiang, seized power in Equatorial Guinea in 1979 following a bloody coup d'état. President Obiang is estimated to be worth $600 million and the son is expected to succeed the father as the tiny West African nation's president.The family has continually defended their wealth and exorbitant lifestyle, arguing their nation's laws to don forbid it, even thought the people are suffering. According to the UN about 20 percent of children in Equatorial Guinea die before the age of 5, those who survive childhood are unlikely to live beyond 50. In addition there are concerns of torture and killings by state police for political gain. President Obiang is also known for his active push to clean up his image. Hiring lobbyists on K Street in Washington, DC, Obiang spent millions to have a UNESCO award named after him. However, backlash erupted over Obiang record.Turing to Qorvis Communications the embattled dictator sought help at a cost of $55,000 per month to repair his image. The push brought about Clinton family connections and photo-ops with US President Barack Obama. American lobbyists took an accused human rights abuser leading a corrupt government and turned him into fast friends with American political elites. Meanwhile, following popular uprisings in Tunisia, Egypt, Libya and elsewhere in the region, some in Equatorial Guinea have begun to hope for change of their own, some staging hunger strikes. However those who protest often end up fleeing the country for their own protection. According to the US State Department, one-third of the nation's population lives abroad in either voluntary or forced exile.
You can share this story on social media: