Texas cop accused of handcuffing and raping teen at traffic stop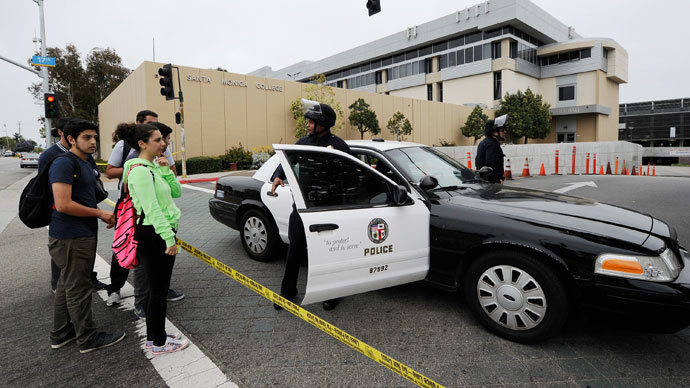 A San Antonio, Texas police officer has been arrested and charged with raping a 19-year-old woman following an early morning traffic stop.
Jackie Len Neal, 40, was arrested on the charge of felony sexual assault on Saturday, November 23. Neal is accused of tailing a woman while on duty around 2 a.m. on Friday, pulling her over, handcuffing her, and raping her in the back of his police vehicle.
"I can't express in words how disappointed and angry I am about this," said Police Chief William McManus to the San Antonio Express-News. "I am at a loss for words. I am outraged. This is a punch in the eye to the Police Department."
McManus added that this isn't the first time Neal has been accused of sexual misconduct, and a woman made a similar complaint against the officer years ago. She declined to cooperate with police on an investigation, however, and the case did not move forward.
McManus has reportedly told his officers to get back in touch with that woman to see if she'd cooperate in light of recent events.
According to an arrest warrant affidavit concerning the recent rape charge, Neil told the unnamed woman he was following that he pulled her over because the car she was in had been reported stolen. The woman showed Neil documentation for the vehicle, but he asked her to step outside of the car anyway for a pat down.
Feeling uncomfortable with the situation, the woman reportedly requested a female officer to pat her down. Neil allegedly ignored her request, and instead groped her during the procedure before cuffing her, taking her to his vehicle, and raping her. The affidavit goes on to state that the woman was told not to say anything about the incident.
Police were able to track the location of Neil's vehicle with its GPS system, and confirmed that his car was parked at the site of the alleged crime for 18 minutes. Authorities also said that Neil knew the camera in his car wasn't working at the time, which would have otherwise captured the whole incident on tape.
"There is no such thing a consensual sex on duty," McManus said to the Express-News, after noting that all officers are banned from having sex on duty. "I feel silly even saying that we won't tolerate it. Of course we won't tolerate it. There is no gray area. This is a criminal offense."
The police chief added that if anyone else has a similar complaint against one of the department's officers, he wants them to file a report as soon as possible.
"I praise the victim for having the courage to come forward and having the confidence in the SAPD to handle the case effectively," he said.
As for Neil, the Express-News reported that the 11-year veteran was released on a $20,000 bond, and will continue to be paid, pending an indictment.
You can share this story on social media: