Bachmann didn't like being Swiss - rejects citizenship two days later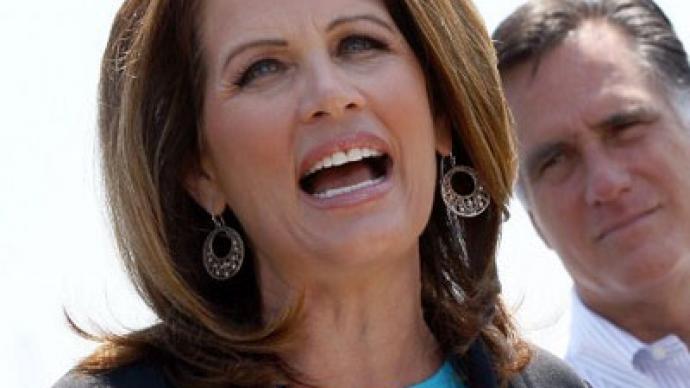 It turns out that Michele Bachmann's recently acquired Swiss citizenship had as many holes in it as the delicious cheese of the same name.
Only days after her office announced that former presidential hopeful Michele Bachmann was granted citizenship with the country of Switzerland, the current US congresswoman is already announcing that she wants that status to be revoked.On Thursday, Rep. Bachmann (R-Minnesota) issued a statement announcing that she was asking the Swiss Consulate to terminate her rights as a citizen. Her office confirmed earlier in the week that, along with her family, Congresswoman Bachmann had recently become a dual-citizen of both the US and Swiss. A spokesman for the Swiss Embassy tells Reuters, however, that Bachmann activated that citizenship two months ago in March.If Bachmann has her way, that status will be stripped away soon. She delivered a statement to reporters this week announcing that she intends on being a citizen of the US and Switzerlandonly."I took this action because I want to make it perfectly clear: I was born in America and I am a proud American citizen," pleads the congresswoman. "I am, and always have been, 100 percent committed to our United States Constitution and the United States of America."Reuters adds that Rep. Bachmann dismissed reporters' questions about her allegiance to America.Earlier this week on Tuesday, Bachmann spokesperson Becky Rogness said that the congresswoman and her family had been eligible for dual-citizenship since she wed her husband, Marcus Bachmann, in 1978. Only recently, however, had her family "wanted to exercise their eligibility for dual-citizenship."When asked by Swiss TV if she would consider running for office abroad, Bachmann joked, "there's a lot of competition … and they're very good."
You can share this story on social media: