MIT denies targeting Aaron Swartz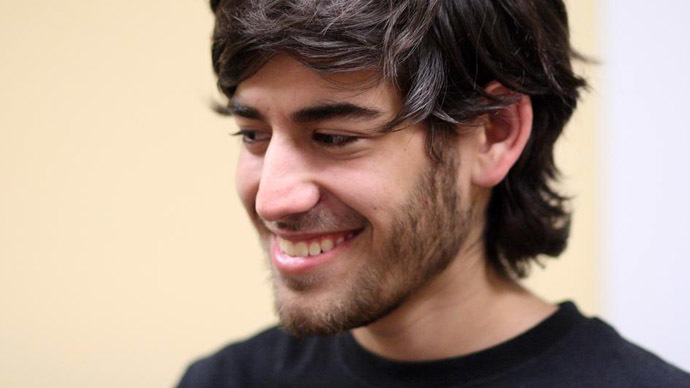 The Massachusetts Institute of Technology has released a report claiming that administrators never targeted information activist Aaron Swartz and committed no wrongdoings. The university claims it remained neutral throughout the case.
In a 180-page document released on Tuesday, MIT revealed long-awaited information about its involvement in the prosecution of Swartz, a 26-year-old computer programmer who hanged himself last January. The Internet activist was facing trial for downloading millions of JSTOR articles from MIT's network, which he planned to make available to the public.
MIT claims it took a "position of neutrality" in the Swartz case and did nothing to pursue the young man.
"The report… sets the record straight by dispelling widely circulated myths," MIT President L. Rafael Reif said in a statement. "For example, it makes clear that MIT did not 'target' Aaron Swartz, we did not seek federal prosecution, punishment or jail time, and we did not oppose a plea bargain."
But Robert Swartz, the father of the young programmer,on Tuesday released a statement that contradicted the university's claims, and asked to be involved in MIT's community discussions about the report.
"MIT made numerous mistakes that warrant further examination and significant changes," he said, arguing that the university was not neutral and "played a central role in Aaron's suicide."
After Swartz committed suicide in his New York City apartment, friends and supporters suggested that MIT assisted federal prosecutors with their case – a claim that the university hoped to strike down with its report.
Taren Stinebrickner-Kauffman, Swartz's girlfriend, described the report as "whitewash", and said the school's response was "reprehensible."
"This report claims that MIT was 'neutral' – but MIT's lawyers gave prosecutors total access to witnesses and evidence, while refusing access to Aaron's lawyers to the exact same witnesses and evidence. That's not neutral," she said in a statement. "The fact is that all MIT had to do was say publicly, 'We don't want this prosecution to go forward' – and Steve Heymann and Carmen Ortiz would have had no case."
Hal Abelson, an MIT computer science and engineering professor who headed the school's review panel of the Swartz case, tried to defend the 180-page conclusion. During a conference call with reporters, he said that MIT did not intentionally involve federal officials in its investigation of the network breach. The professor said that Cambridge police showed up with the Secret Service when university police reported that a laptop had been found in a computer wiring closet.
Abelson also ensured reporters that MIT's review team "did not attempt to be judgmental."
But even if MIT is telling the truth, the report will do little to calm those who have argued that the university should have done more to end the prosecution of a promising young man who killed himself last January.
Swartz's father said MIT did a "good job collecting and presenting the facts" to support its claim of neutrality, but "should have advocated on Aaron's behalf."
You can share this story on social media: