Obama accepts Summers withdrawal from Fed race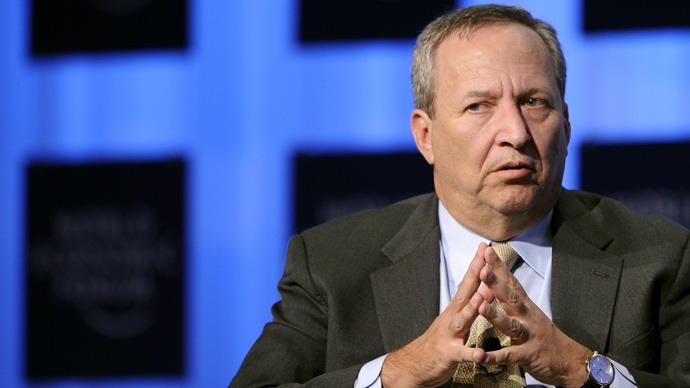 President Obama has accepted the decision of the Former US Treasury Secretary Larry Summers to withdraw his name from consideration for the position of Federal Reserve chairman.
Summers called the US President on Sunday to notify him that he will not be running for Federal Reserve race, the Wall Street Journal reports. A letter was also sent to the Administration. 

"I have reluctantly concluded that any possible confirmation process for me would be acrimonious and would not serve the interest of the Federal Reserve, the Administration or, ultimately, the interests of the nation's ongoing economic recovery," Summers was quoted by the publication.
President Obama said he has accepted Summers' withdrawal, "earlier today, I spoke with Larry Summers and accepted his decision to withdraw his name from consideration for Chairman of the Federal Reserve."
Praising Summers' efforts in restoring the US economy following the 2009 financial meltdown the President added, "Larry was a critical member of my team as we faced down the worst economic crisis since the Great Depression, and it was in no small part because of his expertise, wisdom, and leadership that we wrestled the economy back to growth and made the kind of progress we are seeing today."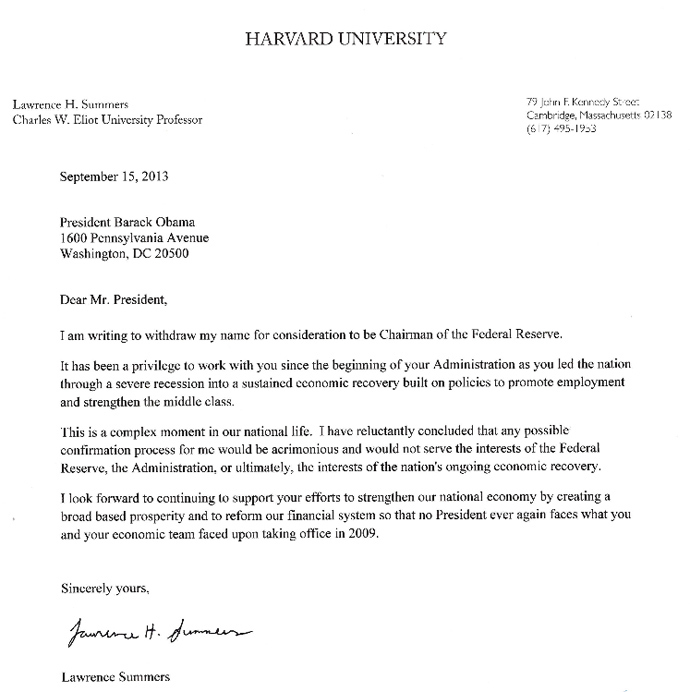 Summers and Federal Vice Chair Janet Yellen were the frontrunners for Ben Bernanke's job. Federal Reserve Board Chairman Ben Bernanke is expected to step down at the end of his term in January, He's held the post since 2006.

Janet Yellen was President and Chief Executive Officer of the Federal Reserve Bank of San Francisco as well as the Chair of the White House Council of Economic Advisers under President Bill Clinton. Since 2009, she's served as a member of the Federal Open Market Committee. She is also a member of the Council on Foreign Relations. If appointed by the Administration and confirmed by the Senate, Yellen would become the first woman to lead the Federal Reserve.

You can share this story on social media: