Stalin gets the Stone treatment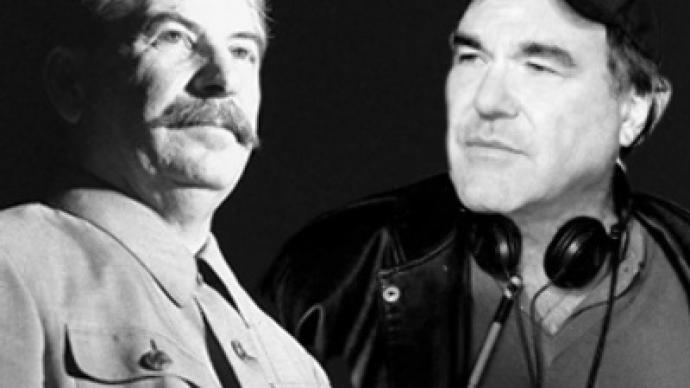 The director of controversial political biopics "JFK", "Nixon" and "W", American Oscar-winner Oliver Stone has revealed his attitude towards Stalin and Hitler.
Stone told reporters at the Television Critics Association's press tour that such figures as Stalin, Hitler, Mao, and McCarthy "have been vilified pretty thoroughly by history."
According to the Hollywood Reporter, Stone was quoted as saying "Stalin has a complete other story."
"Not to paint him as a hero, but to tell a more factual representation. He fought the German war machine more than any single person. We can't judge people as only 'bad' or 'good'. Hitler is an easy scapegoat throughout history and it's been used cheaply. He's the product of a series of actions. It's cause and effect…"
The director, who is currently working on the highly-anticipated documentary series "Secret History of America", also complained that "people in America don't know the connection between WWI and WWII."
"I've been able to walk in Stalin's shoes and Hitler's shoes to understand their point of view. We are going to educate our minds and liberalize them and broaden them. We want to move beyond opinions; go into the funding of the Nazi party; how many American corporations were involved, from GM through to IBM. Hitler is just a man who could have easily been assassinated."
The premiere of his "Secret History of America", which centers on some of the lesser–known moments in American history, is scheduled for mid 2010.
You can share this story on social media: