Steve Jobs was preparing for thermonuclear war with Google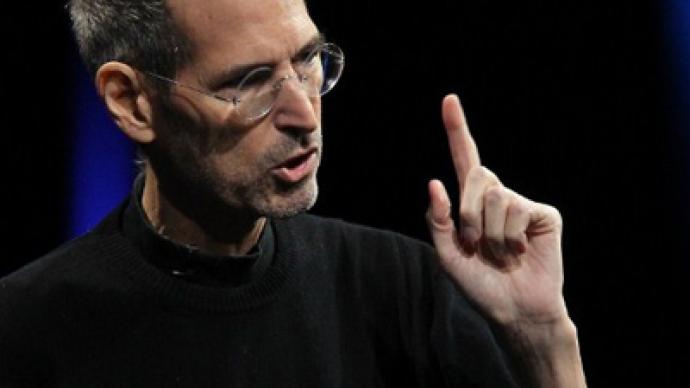 Before he passed away earlier this month, Apple CEO Steve Jobs was unable to carry out his last and perhaps biggest plan ever: a war with Google.
According to a copy of Walter Isaacson's upcoming biography of the Silicon Valley superstar obtained by The Associated Press, Jobs was out to destroy the search engine giant who in recent years had unleashed Android, the main competitor to Apple's iPhone operating system."I will spend my last dying breath if I need to, and I will spend every penny of Apple's $40 billion in the bank, to right this wrong," Jobs is quoted as saying in the forthcoming book. "I'm going to destroy Android, because it's a stolen product," he says.Think Jobs was bluffing? How's this for harsh: "I'm willing to go thermonuclear war on this."Those are big words directed at a friend turned foe; Former Google CEO Eric Schmidt sat on the board of Apple up until 2009, shortly before the Android became a worth adversary in the smart phone industry.When Schmidt helped release the Android O/S, Jobs reportedly sent him an expletive-laced rant accusing Google of "grand theft."Following a meeting between the two parties, Isaacson attests that Jobs said, "I don't want your money. If you offer me $5 billion, I won't want it. I've got plenty of money. I want you to stop using our ideas in Android, that's all I want."Among the other dirt dug up in Isaacson's expose, he claims that the author turned sour during a meeting with President Barack Obama — a meeting that he refused until the commander-in-chief issued a personal invitation himself. When the two finally did come head to head, Isaacson says Jobs told Obama, "You're headed for a one-term presidency."Another opponent of Jobs: unions. He said that "union work rules" were crippling the American education system, and insisted that reform was futile until the union was squashed. Steve Jobs, the book, will be out publically on October 24. Its content is derived from more than 40 interviews with the ex-Apple head honcho, as well as sit-downs with other friends, family members and colleagues.