10 states target for-profit colleges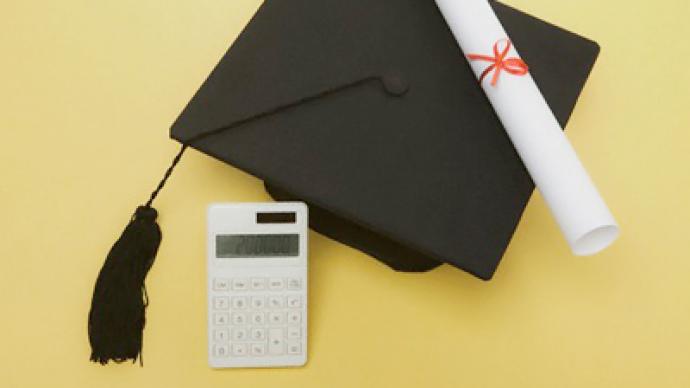 Ten states have formed a joint investigation of American for-profit colleges looking into whether the companies violated consumer protection laws.
A number of states had begun probing for-profit colleges, such as University of Phoenix and Kaplan University, but they have now opted to consolidate their efforts into a larger joint investigation. The investigation is looking specifically at the accusations of deceptive recruiting practices and misrepresentations and false advertising regarding federal educational financial aid. Recent spikes in for-profit college enrollment has many wondering where all the money is going, since much for the income comes from federal government aid given to individuals seeking higher education. Currently, about 10 percent of students in the US attend for-profit institutions but those students' loans account for about half of the federal government's financial aid payout. "A lot of people who are in Washington right now want to run around talking about fiscal responsibility," Kentucky Attorney General Jack Conway told The Huffington Post. "Well, making certain that $25 billion in federal education dollars doled out is being spend in a way that appropriately trains people and prepares them for job opportunities that are out there … That, to me, is a fiscal responsibility issue."According to Conway ten states have signed a multi-state agreement, thus far only a few have confirmed their participation – including, in addition to Kentucky, Iowa, Illinois and Florida. The Association of Private Sector Colleges and Universities claimed that the organization and for-profit schools always put the students first and uphold all federal laws. "We support a dialogue with the attorneys general that is based on hard facts, on principles fairly applied to all, and is not a product of ideology, innuendo or anecdote," Bob Cohen, the organization's spokesperson said in a statement said. "We firmly believe such a conversation will demonstrate that there is no systemic, sector-wide issue here."At present the ten states hope their working group will be able to share information and ideas to better investigate the matter. In the long run the states could create joint standards to be imposed on for-profit schools. The overall investigation is looking at civil violations and depending on what is discovered criminal investigations may also take place. "There need to be guidelines for information on cost and student loan debt provided to the students before they sign up, and we need to make sure that these schools reform the way they target and recruit potential students," Conway said.
You can share this story on social media: