Is George Soros behind Occupy Wall Street?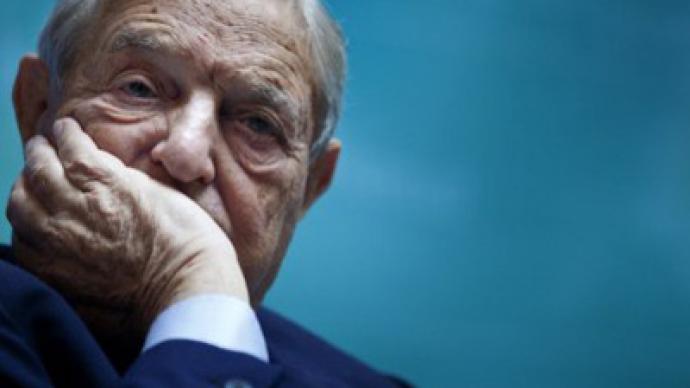 Billionaire hedge fund big-shot George Soros could have helped get the Occupy Wall Street movement off the ground, as donations from the pocketbook of the Budapest-born financier have been tied to the ongoing movement.
Spokespeople for Soros have rejected claims that the billionaire helped fund the movement both directly or indirectly after radio host Rush Limbaugh speculated earlier that the hedge fund magnate was behind the protests. Spokesman Michael Vachon tells Reuters, "Assertions to the contrary are an attempt by those who oppose the protesters to cast doubt on the authenticity of the movement."Contributions from Soros to an organization called the Tides Center, however, could have trickled down to the demonstrations, research suggests.Soros has over time handed over at least $3.5 million to the Tides Center, who in turn has given grants to the anti-capitalist Canadian magazine Adbusters. It is believed that that a call-out campaign started by Adbusters served as a catalyst in the Occupy Wall Street movement, which as it is approaches its fifth week has managed to spread in cities from coast-to-coast and into other countries internationally.The Tides Center has given grants of around $185,000 to Adbusters over the last decade or so, which was founded out of Vancouver, British Columbia in 1989. Vancouver, one of the most populated cities in all of Canada, is plotting an Occupy demonstration movement itself in solidarity with the Wall Street protesters this weekend.Adbusters has responded to the allegations that Soros has helped them by shooting down the suggestions. "George Soros's ideas are quite good, many of them. I wish he would give Adbusters some money, we sorely need it," co-founder Kalle Lasn tells Reuters. "He's never given us a penny."It is undeniable, however, that Soros' did indeed contribute to an organization which in turn helped support the magazine.Soros has publically both acknowledged and supported the Occupy Wall Street movement, telling members of the press last week that "I can understand their sentiment.""The decision not to inject capital into the banks but to effectively relieve them of their bad assets, and them allow them to earn their way out of a hole, gave the banks bumper profits and that allowed them to pay bumper bonuses. As I say, I can sympathize with their grievances," Soros said.In September, Soros suggested that the economic state of America could most likely lead the country to enter a double-dip recession.
You can share this story on social media: