Soldier killed in Texas for not believing in God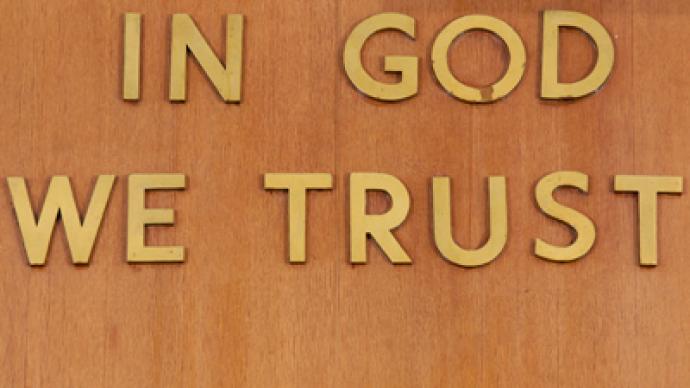 Texas authorities announced last month that they had recovered the remains of Jose Ramirez seven years after he went missing. But as the investigation is renewed, they add there is now reason to believe the soldier was killed for being an atheist.
Law enforcement in Clay County, Texas arrested 30-year-old Justin Green for the murder of Ramirez only earlier this year for a crime they suspect to have occurred back in 2007. As investigators try to find a motive for the alleged murderer's actions, they've ended up speaking with a handful of associates also accused of aiding in the homicide. While details on the death and the reasoning for why it was carried out are still vague, one of those close the matter believe Green gunned down Ramirez for his lack of faith.Brittany Jan Green, Justin Green's sister, was arrested last month after being linked to the crime scene where authorities believe her brother to have committed the murder. In speaking with investigators, Brittany Green attested that her brother was indeed the culprit that pulled the trigger and he also enlisted her assistance in burying the body. When asked to explain why her brother brought Ramirez's life to an end, though, Brittany says sibling blamed it on the religious beliefs of the victim."Brittany Green advised that Justin Green came to Brittany's apartment and told Brittany…that he had shot Ramirez two times because Ramirez did not believe in God," reads the complaint, citing what the witness revealed during an interrogation earlier this year on February 9. The Associated Press was quick to cover the story earlier this week when authorities identified the remains of the US Army soldier five years after they believe he was murdered — and seven years after he went missing — but focused their heavily relayed report on the missing person breakthrough, not on the motivation for the killing. Not much else is known at this point about the case, but Justin Green was apprehended and put in jail unable to post bond of $1 million; he will see a day in court next week.When Justin Green goes before a jury, he is expected to be asked about what his sister says was the motivation for the murder. At that point, investigators will see just how religious the alleged murderer is himself. His sister says they used the deceased soldier's credit card to order pizza after they disposed of the body, and while the Ten Commandments does condemn theft, it isn't as high up on the list as the "do not murder" provision.
You can share this story on social media: