Social Security Administration says hollow point bullets necessary for staff's safety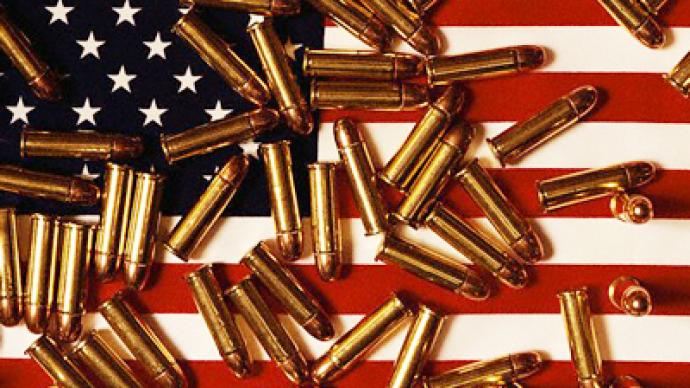 The US Social Security Administration wants Americans to know that they are concerned with the safety of their workers. That is why, they now say, they've ordered 174,000 rounds of lethal hollow-point bullets.
Responding to reports centered on the SSA's recent request for tens of thousands of rounds of high-power, heavy duty ammunition, the agency tasked with assisting the elderly and disabled with federally funded benefit packages has attempted to explain their invitation for ammo makers to make them a deal.
"Our special agents need to be armed and trained appropriately," a blog post from the SSA office explains. "They not only investigate allegations of Social Security fraud, but they also are called to respond to threats against Social Security offices, employees and customers.
Days after the SSA published a solicitation online for a lot of .357 Duty Carry Sig 125 grain bonded JHP hollow point bullets, the agency says there is nothing especially unusual about their request.
"[O]ur office has criminal investigators, or special agents, who are responsible for investigating violations of the laws that govern SSA's programs," the agency explains in the post, published on Thursday. "Currently, about 295 special agents and supervisory special agents work in 66 offices across the United States.These investigators have full law enforcement authority, including executing search warrants and making arrests."
Responding to the large request of 174,00 rounds, an administrator on the SSA blog writes, "this is a routine procurement that we typically make every fiscal year."
"We have about 295 criminal investigators who must qualify with a firearm four times per year.If each investigator uses 150 rounds per qualification, then we would need 177,000 rounds per year.This number can vary based on the total number of agents, and any type of specialized training we might undertake. "
In a November 2004 bulletin circulated out of the United States Attorneys' Office, the government states, "even the slightest error or fraud in the overall process can result in millions of dollars in overpayments or underpayments of Social Security benefits."
The SSA, contained in a network of over 1,400 offices, is tasked with aiding the elderly, retired, disabled and others, and says on their website, "For the public, we are the 'face of the government.'"