US ends ban on 'domestic propaganda'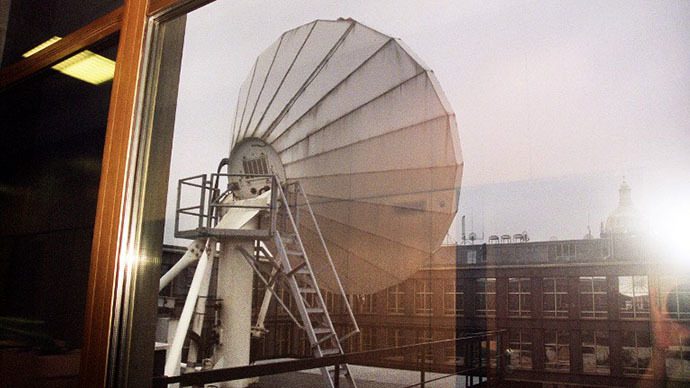 It's being branded by proponents as an attempt at transparency, but critics of a new law say the United States government just got the green-light to use propaganda made for foreign audiences on the American public.
Until earlier this month, a longstanding federal law made it illegal for the US Department of State to share domestically the internally-authored news stories sent to American-operated outlets broadcasting around the globe. All of that changed effective July 2, when the Broadcasting Board of Governors (BBG) was given permission to let US households tune-in to hear the type of programming that has previously only been allowed in outside nations.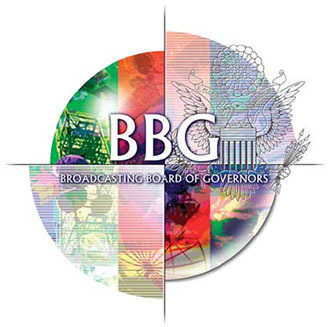 The BBG is the independent government agency that broadcasts Voice of America, Radio Free Europe, and other networks created "to inform, engage and connect people around the world in support of freedom and democracy" - and a new law now allows the agency to provide members of the American public with program materials originally meant to be disseminated abroad.
The Smith-Mundt Act has ensured for decades that government-made media intended for foreign audiences doesn't end up on radio networks broadcast within the US. An amendment tagged onto the National Defense Authorization Act removed that prohibition this year, however, and as of earlier this month those news stories meant for nations abroad can now be heard easily by American ears.
Back in 1972, Arkansas Senator J. William Fulbright equated those government stories with propaganda when he said they "should be given the opportunity to take their rightful place in the graveyard of Cold War relics." A couple of current lawmakers were singing a different tune when they proposed the Smith-Mundt Modernization Act of 2012 last year, though, which became official just two weeks ago.
When Reps. Mac Thornberry (R-TX) and Adam Smith (D-WA) introduced their changes last year, they said their bill would modify "a Cold War-era law that hampers diplomatic, defense and other agencies' ability to communicate in the twenty-first century." Amid much debate, however, their argument quickly became one that focused less on ensuring Uncle Sam has his say within the media and more on making sure a taxpayer-funded program became available to those footing the costs.
"Effective strategic communication and public diplomacy should be front-and-center as we work to roll back al-Qaeda's and other violent extremists' influence among disaffected populations," Rep. Smith wrote in May 2012 in support of his bill. "An essential part of our efforts must be a coordinated, comprehensive, adequately resourced plan to counter their radical messages and undermine their recruitment abilities. To do this, Smith-Mundt must be updated to bolster our strategic communications and public diplomacy capacity on all fronts and mediums – especially online."
But a Buzzfeed article published days later by late journalist Michael Hastings opened a can of worms on Smith and Thornberry, and the lawmakers were forced to quickly diffuse critics who said their bill made it so that the government could effectuate propaganda on its own public. On his part, Thornberry told Foreign Policy that the BuzzFeed article and the subsequent blowback was "one level of sloppiness on top of another," caused by an uninformed Hastings story being hijacked by pundits from other publications who were all the more ignorant. "And once something sensational gets out there, it just spreads like wildfire," said Thornberry.
"The idea that the State Department could be so effective as to impact domestic politics is just silly," Thornberry told Foreign Policy last year. "This gives Americans the chance to see what the State Department is saying to people all over the world," he insisted.
Weighing in to Foreign Policy one year later, BBG spokeswoman Lynne Weil said that the maneuver is nothing more than to show Americans how their money is being spent abroad. "Now Americans will be able to know more about what they are paying for with their tax dollars - greater transparency is a win-win for all involved," she said.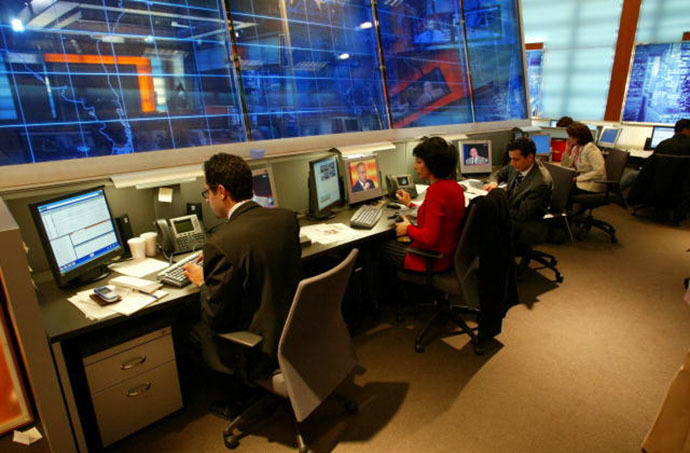 In the wake of others' comments, though — and the actual text of the legislation itself — critics can't help but suggest that the latest amendment courtesy of Smith and Thornberry have opened the door for the use of propaganda to persuade the American public at a time when the popularity of both Congress and the president are lower than what either would prefer.
Those opinions and others could change, of course, if the American government can infiltrate the radio waves and introduce news aimed at specific demographics that has previously only been pushed outside of the US. The statement from Smith and Thornberry last year suggested that the Cold War-era legislation previously prevented a Minneapolis, Minnesota-based radio station with a large Somali-American audience from broadcasting a piece produced by the BBG's Voice of America that rebutted efforts from Somalia's al- Shabaab extremist group to recruit members within the US.
"Even after the community was targeted for recruitment by al-Shabaab and other extremists, government lawyers refused the replay request, noting that Smith-Mundt tied their hands," wrote the lawmakers.
"Somalis have three options for news" a former US government source with connections to the BBG told Foreign Policy. The source added that those three options are word of mouth, al-Shabaab or VOA Somalia.
"Those people can get al-Shabaab, they can get Russia Today, but they couldn't get access to their taxpayer-funded news sources like VOA Somalia," the source said. "It was silly."
"Previously, the legislation had the effect of clouding and hiding this stuff," the source said. "Now we'll have a better sense: Gee some of this stuff is really good. Or gee some of this stuff is really bad. At least we'll know now."
According to a document from the Office of the Federal Register published this week by Cryptome, the Smith-Thornberry act "does not require or prompt the public to take any action; rather, it functions to relieve the prohibition that prevented the Agency from responding to requests for program materials from the US public, US media entities or other US organizations."
"This rule benefits the public, media, and other organizations by allowing them to request and access BBG program materials, which previously could not be disseminated within the US," it reads.
The rule applies only to media published by the State Department and does not involve any initiatives created or funded through the Pentagon.
You can share this story on social media: