School board member resigns after driving into teenage girl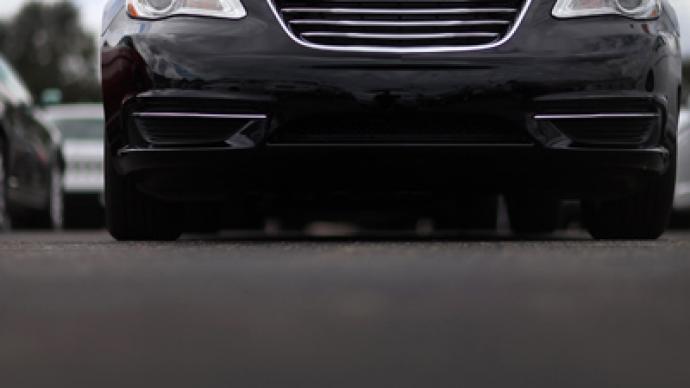 A member of the Bartow County School Board in the state of Georgia has resigned after video has surfaced of her running down a 17-year-old girl with her car in a Walmart parking lot.
Surveillance video taken from the Walmart in Cartersville, GA shows Cornett driving into Emily Gulledge, a senior from a local high school, while attempting to secure a spot for her SUV in late December. Gulledge says she was standing in the spot to reserve it for her brother's girlfriend, who had recently given birth, when Cornett drove into her. According to the driver, though, it wasn't a big to-do. In the statement given by Cornett to the police, she says the teen "leaned against her vehicle and started to yell, 'She hit me.'" After the incident, Cornett claims the victim refused medical treatment and walked away laughing.Investigators paint a different picture, though, and can back it up with surveillance video footage. "She told her to move and then she pulled into the parking spot and hit her with the tire of the vehicle," Bartow County Sheriff's Office Investigator Jonathan White tells the Atlanta Journal-Constitution. Additionally, police have matched up tire marks on the teenager's jeans with where she was standing when Cornett pulled into the spot."They did see scuff marks on the victim's knee, which was consistent with the height of the tire during that incident," Officer White adds.Cornett is out on bail after being charged with reckless conduct, a misdemeanor. Her attorney, John T. Mroczko, tells WXIA-TV Atlanta that his client will not be making any statements to the press.Cornett "just felt it was in the best interest of her, her family and the school district" to resign, the attorney tells the Atlanta-Journal Constitution.
You can share this story on social media: