Santana chastises Georgia, Arizona over immigration laws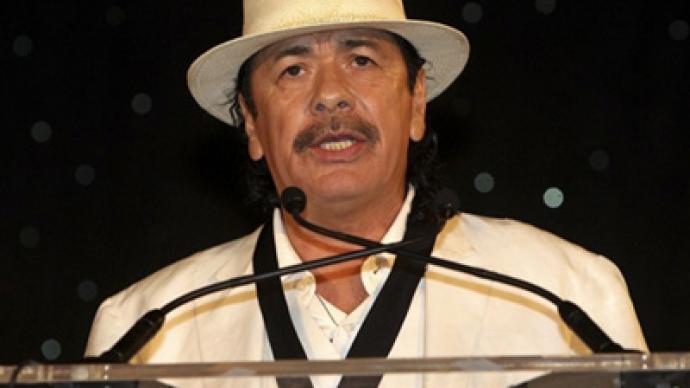 Guitar legend Carlos Santana scolded lawmakers in both Georgia and Arizona for their anti-immigration laws at the annual Civil Rights Baseball Game held in Atlanta.
"The people of Arizona, and the people of Atlanta, Georgia, you should be ashamed of yourselves," he said. This is about fear. Stop shucking and jiving. People are afraid we're going to steal your job. No we aren't. You're not going to change sheets and clean toilets."The new laws in Georgia and Arizona crack down on persons working without legal documentation to work or live in the US. Both states are the federal government is not doing enough to force federal immigration laws. Santana is himself from Mexico originally and immigrated to the US in the 1960s. He called the laws, cruel. "If people want the immigration laws to keep passing, then everybody should get out and leave the American Indians here," he added.
You can share this story on social media: