Connecticut town to burn violent video games in wake of Sandy Hook tragedy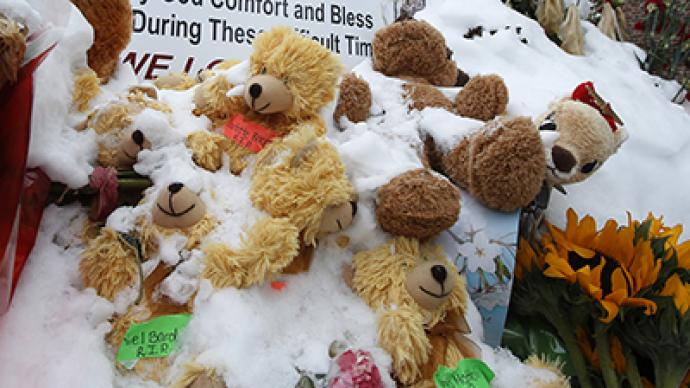 A Connecticut community is urging people to turn in violent video games to be destroyed. The move was prompted by the December 14 mass shooting at nearby Sandy Hook Elementary School, during which 20 children and six educators were killed.
A collection drive will take place on January 12 in the town of Southington, Connecticut, a 30-minute drive from the scene of the massacre in Newtown.
Violent video games, CDs, and DVDs will be placed in a dumpster and later burned by town employees.
The event was was organized by Southington SOS, a coalition of local groups.

"As people arrive in their cars to turn in their games of violence, they will be offered a gift certificate donated by a member of the Greater Southington Chamber of Commerce as a token of appreciation for their action of responsible citizenship," the group said in a statement.
In a press release, Southington SOS said its actions should not be "construed as statement declaring that violent videogames were the cause of the shocking violence in Newtown on December 14," but that violent video games and films desensitize children to "acts of violence."
However, experts have said there is absolutely no link between violent video games and violent behavior.
A study by Texas A&M University found that exposure to violent games "had neither short-term nor long-term predictive influences on either positive or negative outcomes."
"There is no good evidence that video games or other media contributes, even in a small way, to mass homicides or any other violence among youth," report author Christopher J. Ferguson wrote in Time magazine.
Other nearby communities have expressed sympathy for the grieving community. Danbury, the large town nearest to Newtown, canceled a gun show scheduled to take place this weekend after organizers received a number of complaints. The show was permanently cancelled rather than postponed, the Guardian reported.Students of Sandy Hook elementary returned to class for the first time on Thursday, at a former middle school in the nearby town of Monroe. Teams of workers, including many volunteers, renovated the school, even raising the bathroom floors so that smaller elementary students can reach the toilets. Workers tried their best to replicate Sandy Hook elementary, painting classroom walls the same colors and hanging the same pictures. Backpacks and other belongings left behind after the shooting were also taken to the new school to help the children feel at home.Sandy Hook elementary is being treated as a crime scene, and it remains unclear whether it will ever reopen.
You can share this story on social media: