Protests planned after San Francisco police beat up community residents
San Francisco police have been accused of using excessive force in a bloody incident that escalated after officers allegedly beat a man for riding his bicycle on the sidewalk.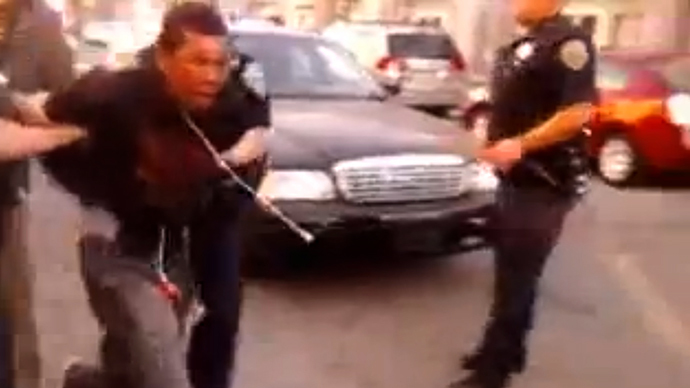 Video footage of the event has also surfaced showing multiple arrests, including one that occurred after a plainclothes officer confronted a man and began fighting with him. The man is soon arrested and led to a police car with a bloodied face.
The incident at the Valencia Gardens apartments began when 20-year-old D'Paris "DJ" Williams was told by police to stop riding his bicycle on the sidewalk. Both Williams' family and law enforcement agree that Williams did not listen to the officers' commands, but the family said it was because Williams was listening to music and did not hear what police said. 
Williams kept riding, and officers detained him as he tried to enter his apartment. Police said he resisted arrest after refusing to comply with their orders. Williams was forced to the ground when his sister, Christina, says that police used excessive force on a man that was just trying to get into his house.
"One choking him, one pinned all his weight on him, leaning on him and the lady over there trying to put the handcuffs on him," she told the local KPIX station. "And he started beating on him for no reason."
At this point, multiple residents came outside and the situation escalated. According to police officer Gordon Shy's account to the San Francisco Examiner, "multiple subjects came out of the home and created a hostile situation for the officers."
The video footage posted to YouTube mostly captures the tail end of this incident, when one man has already been brought to the ground and another, later identified as 25-year-old Orlando Rodriguez, is confronted by the plainclothes officer in a baseball cap.  
The video has sparked accusations of police brutality, but police say the officers used reasonable force against those who resisted arrest. Police told the Examiner that two of the three officers who approached Williams about his bike had their badges displayed and added that officers came under attack when the confrontation escalated.

According to Shy, one officer was nearly hit with a cane while another was bitten. Two were transported to the hospital to be treated for injuries.
"If an officer feels that he, she or another officer are under the threat of physical violence, then they have the right to defend that officer, which was what the officer was trying to do," Shyy told the Examiner.
Travis Jensen, the man who took the YouTube video and who's also a friend of Williams' cousin, said the situation would not have gotten worse if people didn't feel the police were abusing their power.
"Clearly something not right is happening here," Jensen said to KPIX. "People don't get that upset for no reason. They were upset because they were seeing DJ getting beaten."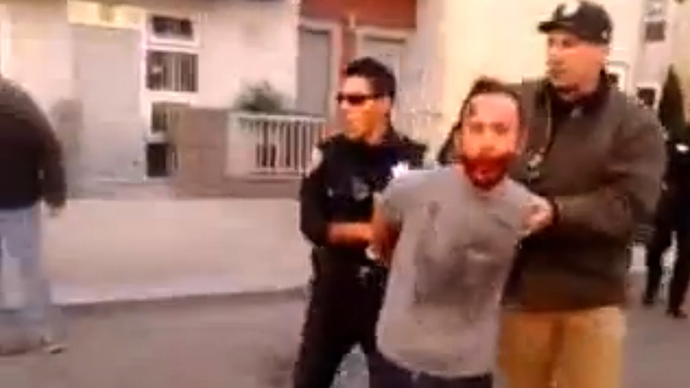 Williams was arrested on suspicion of assaulting a police officer, resisting arrest, and riding his bike on the sidewalk. Rodriguez was cited for misdemeanor resisting arrest and released. Two others were also arrested – 22-year-old Antoine Bradford for assault and battery of a police officer, and 24-year-old Masai Bradford, Jr. for outstanding warrants.

Williams and Antoine Bradford have both been released and their cases discharged, pending further investigation.
 
The Williams family is holding a protest at Valencia Gardens at 5 p.m. on Tuesday, for what they call "Justice for D'Paris Williams and all victims of police brutality."

You can share this story on social media: