San Francisco mayor drops 'Stop and frisk'
Published time: 7 Aug, 2012 19:16
Edited time: 7 Aug, 2012 23:16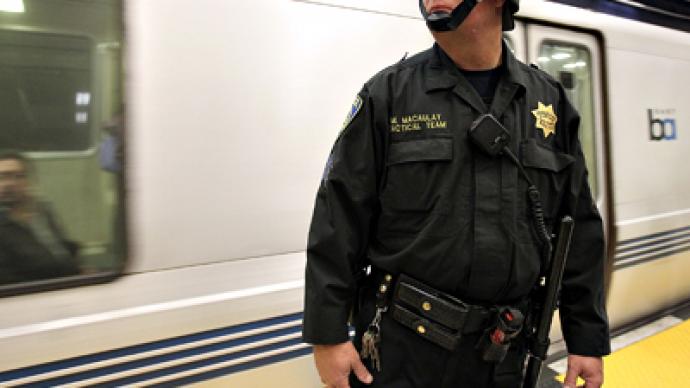 San Francisco Mayor Ed Lee has shelved plans to have local law enforcement agents start implementing the same stop-and-frisk tactics employed by the New York Police Department after an outcry from members of the community.
Mayor Lee had previously endorsed a proposal to bring the controversial policies across the country to the Bay Area and, as recently as this June, said he supported the plan after a sit-down with New York Mayor Michael Bloomberg. After opposition erupted across the city, though — including from the entire Board of Supervisors, the San Francisco Chronicle reports — Mr. Lee is now abandoning his previous stance on implementing similar procedures in his city.
Earlier this year, Lee told the Chronicle that he believed using the same stop-and-frisk tactics popularized by the NYPD could help curb crime in San Francisco. In the Big Apple, though, that policy has become nothing more than a big headache to many. After the American Civil Liberties Union found that 89 percent of the nearly 800,000 stop-and-frisk cases in 2011 involved black or Hispanic suspects, the ACLU waged a lawsuit in US District Court to have the NYDP's policies reexamined. An analysis eventually revealed that in 90 percent of the cases involving minorities stopped in Manhattan, the suspects had not been found guilty of any crime.
"It is deeply troubling if thousands of New Yorkers are being stopped each year without reasonable suspicion, and even more troubling if African American and Latino New Yorkers are being singled out for such treatment," US District Judge Shira Scheindlin wrote earlier this year in response to the ACLU's suit.
Mayor Lee still intends on offering the city of San Francisco outlines for new procedures this week, but a spokeswoman for his office says that the official is now opposed to adopting stop-and-frisk based on what's been revealed about the practice in New York.
"The program the mayor's announcing doesn't include stop and frisk," Christine Falvey tells the Chronicle. "He doesn't want to implement a policy that has the potential to include racial profiling. Looking at best practices, he came up with other options that have a lot more community support."
Police Chief Greg Suhr adds that, in lieu of a stop-and-frisk program, the San Francisco Police Department will instead up its presence in certain areas of the neighborhood that have been linked to increases in crime.
"In a less turbulent time, they might be granted a kinder, gentler approach to their probation or parole status, but with the violence being at the level it's been over the last few months, we've got to get folks off the street," Suhr says.
The chief adds that the new policies "will not be random" and that the SFPD will focus on "predictive policing" in order to send cops into certain areas to patrol. Such tactics were recently started by officers with the Los Angeles Police Department.