Russians win Grammy for classical music performance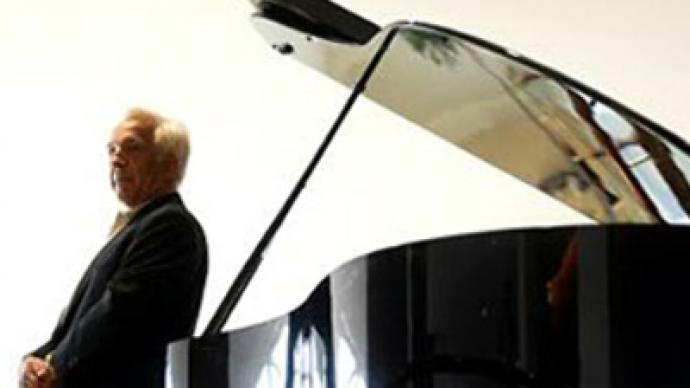 The conductor and pianist Vladimir Ashkenazi together with another Russian pianist, Evgeny Kissin, were awarded with the precious prize for masterly performing the second and third piano concerts of Sergey Prokofiev.
The Russians came out best in "Best Instrumental Soloist Performance (With Orchestra)" nomination, leaving other strong contestants behind.
The Mariinsky Label was up for "Grammies" in five categories of the classical music section, but was unable to wrest any of the precious golden statuettes from their foreign colleagues. This year's Grammy Awards will still be viewed as a triumph for the Mariinsky record label, however, gaining five nominations so early in its lifetime, including in such important categories as "Best Classical Album" (Shostakovich's "Nose"), "Best Orchestral Performance" (Shostakovich's 1st and 15th Symphonies) and "Best opera recording" (Shostakovich's "Nose").
The theatre's record label was established by Valery Gergiev and the Maryinsky Theater releasing its first CD in May, 2009. All records are made at the Maryinsky Theater Concert hall with the help of state-of-the-art equipment.
In corresponding nominations, the efforts of the sound production crew involved in work on Shostakovich's Symphonies recordings were noted. Producer James Malison, who also worked on Shostakovich's "The Nose" was nominated as "Producer Of The Year" in the classical music category.
You can share this story on social media: