Russia and US seek common ground in UN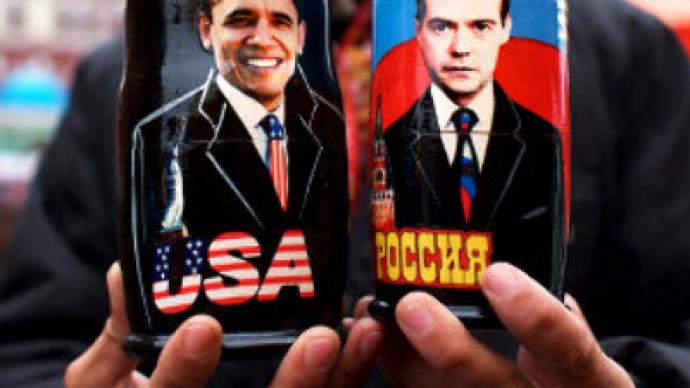 As Russian, US and Chinese leaders delivered their speeches before the UN, it became apparent that global tendencies are changing and the alliances that seemed unlikely only a year ago have already started to form.
All three leaders built their speeches on similar schemes – they presented a list of challenges that humanity in general, and the United Nations in particular, must, in their view, concentrate on.
Russian President Dmitry Medvedev gave five points of the development program: creating a body to coordinate international economic activities, ensuring the security of energy supplies worldwide, strengthening the UN's role, nuclear disarmament and tackling regional conflicts. US President Barack Obama said that there were five challenges the international community has to face now: terrorism, local conflicts, nuclear proliferation, climate change and poverty. Chinese President Hu Jintao said that the key issues were international security, free trade, joint fighting against climate change and promoting international tolerance and diversity.
Although Medvedev and Obama's reports were very different in style, both speeches were strikingly similar in essence.
Barack Obama chiefly concentrated on the role of his nation in international politics and economics, or rather on the task of diminishing this role and giving more power to international regulators, especially the UN. The United Nations, which has drawn a lot of criticism from the US over recent years, was praised and named as a crucial tool in overcoming current economic and political crises.
Russian President Dmitry Medvedev also strongly backed the strengthening of the UN and other international organizations, and stressed that regulation was the only way to overcome current political and economic crisis. He also outlined that Russia already has experience in inter-governmental activities within the Shanghai Security Organization and BRIC summit, and also within the United Nations (curiously, Medvedev mentioned the Commonwealth of Independent States, once a Russia-centered economic bloc, only as a territory).
Also in his speech, Obama acknowledged that every country had a right for its own democratic development. "Democracy cannot be imposed on any nation from the outside. Each society must search for its own path, and no path is perfect," Obama said. This is very much like the concept of sovereign democracy, which is currently being promoted by Russian leaders and which has drawn a lot of criticism from the US conservative wing.
The Russian leader called this an "absolutely right thought" and added that while no nation should try to dominate any other country, there must be ways to enforce the decisions taken on an international level, and the UN is the right system for this.
Medvedev continued to exchange compliments with Obama by praising the US's move to abandon plans to deploy elements of anti-missile defense in Eastern Europe and said that the move would contribute greatly to nuclear disarmament and global security.
While the speeches of the US and Russian leaders contained many common points and virtually no disagreements, the speech delivered by Hu Jintao concentrated on different subjects. The Chinese leader, while mentioning the usual global challenges, spoke more of issues that were of special interest to his nation – first of all, of protectionism and international tolerance. While Russia and the US called on common work to ensure economic recovery and prevent future shocks, the President of China urged more independence in economic policies and also in the political sphere. While calling for reform of the UN, he did not say anything about giving this body more power to enforce its decisions. Instead, President Hu said that the UN must give more say to developing countries in its own structure, while allowing all nations to choose their own path for development.
Upon studying the speeches delivered by the three leaders, the common plans of Russia and US become quite apparent, as does China's non-involvement in these plans. This seriously questions the positions of analysts who suggested that growing cooperation between Russia and China in energy sphere could lead to a political alliance. Russia clearly indicated that it preferred an all-world coordination to territorial blocs and the United States said that it was ready to give up the status of world leader in favor of the same idea.
What we may expect soon is a Chinese reaction to future changes in the international balance of forces. And while incorporating in the world system proposed by Russia and US might be an easy and reasonable move, China's strive for independence in all fields might make it a new outcast – much like China's longtime ally North Korea.
Kirill Bessonov, RT
You can share this story on social media: