"Russia puzzled by MI6 head's accusations over Iraq war" – Foreign Ministry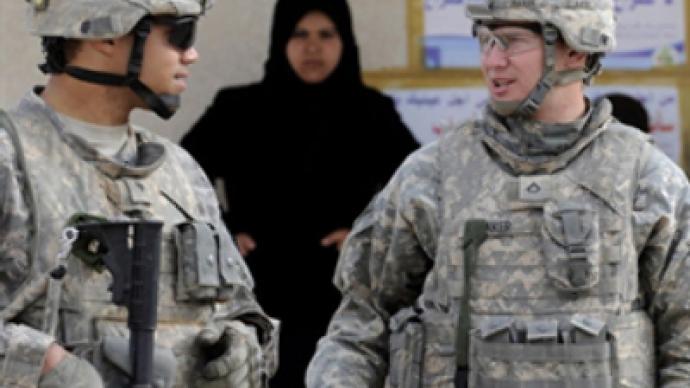 Moscow is bewildered by the head of the British intelligence service MI6's recent statement that Russia disrupted a peaceful solution to the conflict in Iraq, according to the Russian Foreign Ministry.
"We are puzzled by this statement, to say the least," the Ministry's spokesperson Andrey Nesterenko told a media briefing on Friday. "There is a good proverb in Russia: don't lay your own fault at someone else's door," he added, as quoted by Interfax news agency.
Speaking at public hearings in London aimed at establishing the circumstances in which the Iraq war started, MI6 boss John Sawers said that Russia prevented the introduction of so-called "smart sanctions" against Iraq in 2001, which could have helped avoid an armed conflict.
Nesterenko said that the "smart sanctions" proposed by the UK in the summer of 2001 "would not have led to any significant improvements in the catastrophic state of the Iraqi population, and were actually aimed at 'immortalizing' the sanctions regime under the pretext that Iraq was allegedly continuing its work on banned programs to develop weapons of mass destruction."
"During the UN Security Council's debate on the Iraqi issue, we repeatedly insisted that the Council should not act based on unverified information regarding the alleged presence of weapons of mass destruction in Iraq, while taking decisions on the introduction of new sanction-related measures," Nesterenko said.
Moscow stressed many times that Russia did not have any reliable information proving the presence of nuclear arms in Iraq, Nesterenko said.
"Instead, Russia was proposing essentially to solve the problem, in particular by sending UN inspectors to Iraq and making all decisions based on the results of their work. Moscow's opinion was ignored by the American and British governments. Our warnings regarding the inevitability of the severe consequences of the Iraq War were also ignored," the Foreign Ministry spokesman said.
And commenting on Sawers' statement that it was Russia's economic interests that allegedly "ruined" a peaceful solution to the Iraqi problem, Nesterenko said: "We would like to ask a counter question: what interests guided the coalition allies when they started the war in Iraq?"