Protesters wage 'taco boycott' to take on RSA during major security conference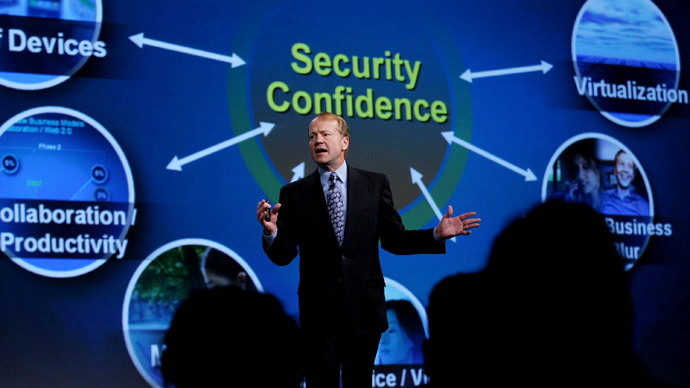 Salsa and security don't usually have a lot in common, but they sure did this week during the annual RSA Conference in San Francisco, California.
The convention — hosted by well-known cybersecurity company RSA — has been a mainstay of the computer community since 1991. Following some damning revelations made possible by former intelligence contractor Edward Snowden though, the reputation of RSA has been tarnished as of late, particularly after the former National Security Agency staffer leaked documents last December showing that the NSA paid the security company $10 million to install a government-friendly backdoor.
In response, some of the most acclaimed security experts in the United States stayed far away from this year's RSA Conference, and a competing convention — TrustyCon — was scheduled by privacy advocates as an alternative gathering this Thursday.
Some RSA critics came up with a different way of showing their discontent, though, and hungry attendees at this week's conference had their appetites suffer as a result.
Last month, RSA opponents announced that they'd be trying to raise enough money to buy-out a Chevy's Fresh Mex restaurant adjacent to the conference for a day solely to stop attendees who spent big money for tickets from enjoying one of the few "reasonably priced" food options in the area.
Within days the group managed to raise more than the $7,000 required to reserve the eatery, and on Wednesday this week they were allowed the pleasure of refusing service to any would-be diners coming from the convention at their own discretion.
RSA Conference attendee Jay Campbell was among the droves who didn't get to feast on fajitas after a long day of listening to security lectures, and took to Twitter to complain Wednesday afternoon.
Hmmm. Got turned away from a Mexican grill because I supported RSA. #RSAC see the flyer that was given pic.twitter.com/HNiUSffMMr

— Jay Campbell (@j_campbell_unix) February 26, 2014
"Hmmm. Got turned away from a Mexican grill because I supported RSA," Campbell wrote.
According to Campbell, he was refused service at Chevy's and was instead handed a flyer explaining the reasoning behind the buyout.
The group responsible — Vegas 2.0 — acknowledged openly on the handout that they purposely bought Chevy's for one day "to prevent anyone who 'paid' to get into RSA Conference from being able to get a table."
"You are contributing to the problem," the flyer read. "For only 10 million dollars, RSA partnered with the NSA by adding a weak cipher to BSAFE, making this weakened cipher the default option and causing NIST to approve it by citing early adoption. Instead of sending a message to RSA saying, 'Hey, we don't like that behavior,' attendees like yourself instead give RSA millions of dollars in conference fees and and royalties."
In a blog post last month, buyout co-organizer Jennifer Imhoff explained more about the reasoning behind the unusual boycott of sorts:
"Over the years, Chevy's has quickly become THE place to go for a simple lunch that anyone can order from and where the menu is cheap and the margarita's [sic] are strong. Chevy's has become the unofficial 'lobby con' of RSA, an assured place to find a friend amongst the hundreds of suits. And the quickest way to get the attention of all the various business that work with RSA. We want to buy out the Chevy's so we can restrict the business that day to only those on our list. We want each company representative to walk to the front door because its the only place without a line - the place they have always gone - only to be inconvenienced by being denied access. When they stop to ask why, our lab coat volunteers will have the opportunity to explain to them why. Making them aware of what RSA has done and how it affects everyone."
On the day of the boycott, Vegas 2.0 co-founder Robert Imhoff told ZDNet that "RSA could begin to fix this by going on the record with a detailed response about the accusations."
Convicted hacker and noted security researcher Kevin Mitnick tweeted earlier this week that he was en route to the conference and joked, "Too bad I didn't have an extra 10 million. Maybe I could get RSA to backdoor some products for me!" On Wednesday, another participant in the protest claimed that he turned Mr. Mitnick away from Chevy's.
In flight to San Francisco. Too bad I didn't have an extra 10 million. Maybe I could get RSA to backdoor some products for me! LOL

— Kevin Mitnick (@kevinmitnick) February 24, 2014
Just turned Kevin Mitnick away from Chevy's #rsac#tacoboycott

— hackajar (@hackajar) February 26, 2014
You can share this story on social media: