Ros-Lehtinen resets Obama foreign policy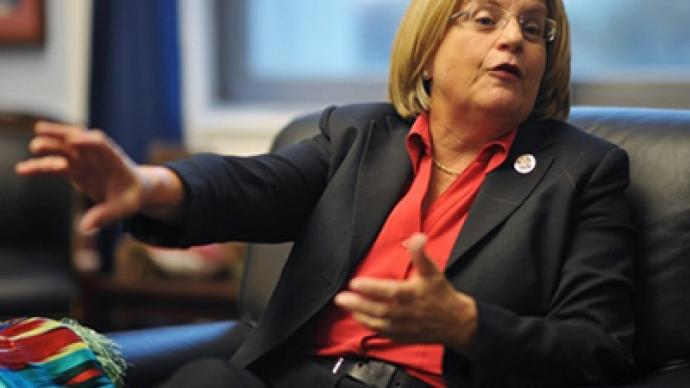 To her fans, Republican Congresswoman Ileana Ros-Lehtinen is a dedicated defender of democracy. To her foes, the new Chairman of the House Foreign Affairs committee is "una loba feroz:" a ferocious she-wolf.
A Cuban exile who came to the US as a child following the Cuban Revolution in 1959, Ros-Lehtinen won her seat in Congress 20 years ago in a campaign that centered on freeing Cuban-American terrorist Orlando Bosch, responsible for the 1976 bombing of a Cubana airliner that killed 73 people."He's free and at large in Florida, thanks in great part to the efforts of Ileana Ros-Lehtinen," said Alex Main, a policy analyst at the Center for Economic and Policy Research in Washington, DC. According to a Miami Herald report in 2005, Ros-Lehtinen and two of her Florida colleagues also lobbied on behalf of another Cuban terrorist – Luis Posada Carriles – who was imprisoned in Panama for his role in a plot to kill Fidel Castro. "The more radical right-wingers have important positions within the Republican Party and they've managed to acquire strategic positions within the foreign policy machine. Now we can imagine what it will be like with them setting the hearings and the legislative agenda."Ros-Lehtinen has brought her tough stance to Washington, analysts said. "We must maintain firm ties with our allies and enemies must be clearly identified. I hope this administration can tell who's who," Ros-Lehtinen told Secretary of State Hillary Clinton on March 1, 2011 as part of a hearing entitled "Assessing U.S. Foreign Policy Priorities and Needs Amidst Economic Challenges." Ros-Lehtinen has expressed unwavering support for those she sees as "allies," said Dr. Adrienne Pine, professor of anthropology at American University. "The head of AIPAC [The American Israel Public Affairs Committee] said about Ileana Ros-Lehtinen that he could not think of one instance where she hasn't 'done the right thing' with respect to Israel," Pine said. "This is the most Zionist congressperson that exists today. She is someone who has unreservedly supported Israel in all of its most violent and genocidal acts." For those she perceives as enemies--like China, Russia and Venezuela, its tough talk.Ros-Lehtinen once called the 2008 Beijing Olympic Games the "genocide Olympics." But critics say Ros-Lehtinen has a double standard on human rights…denouncing foes and giving friends a free pass. "She counts herself as an admirer of the Dalai Lama. But there's no consistency in her positions. Any victim of colonial rule needs support and encouragement if we truly believe in democracy," said Pine. "But if that was the case, she wouldn't be advocating for the neglect of the Palestinian people and the usurpation of democracy in Honduras." Ros-Lehtinen traveled to Honduras to express her support for government of Dictator Roberto Micheletti in 2009, following the military coup that ousted democratically-elected President Manuel Zelaya. Ros-Lehtinen has also taken a tough stance on the United Nations. "I think that it's a place made up of bullies and dictators and thugs," she told Capitol Hill News Connection shortly after assuming her Chairmanship on January 11, 2011. "Unfortunately this administration, and their supporters or enablers in Congress, have shown an exaggerated reverence for the UN, delaying and conditioning UN approval, as demonstrated by our empty efforts on securing sanctions against Iran," Ros-Lehtinen told her constituents. When it comes to dealing with common threats, critics said leaders from Russia and China are met with an open hand from Obama and a clenched fist from Ros-Lehtinen.Robert Naiman, the director of Just Foreign Policy said Ros-Lehtinen undermines US policy to an extent, but not significantly. Her influence is limited.There is a massive double standard in Congress, specifically on terrorism, he explained. Ros-Lehtinen uses her own definitions to support her own views. "A lot of this is posturing," he said. It's more about playing party politics, than actually affecting change.
You can share this story on social media: