​Ron Paul on Liz Wahl's claim: What RT reported was exactly what I said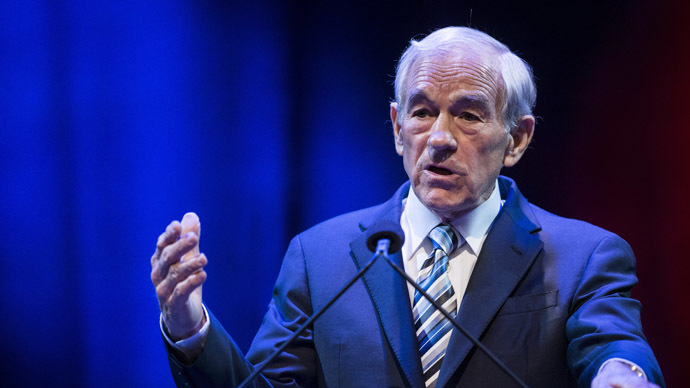 Former US Congressman Ron Paul responds to allegations voiced by the channel's ex-host Liz Wahl that RT censored his interview, in which he criticized foreign intervention in Ukraine.
"The programming yesterday, as all other ones, I thought was very fair. I listened to the replay of the whole thing," Paul said on his official online channel on March 6.
"I didn't think it was slanted in any way. I thought what they reported was exactly what I said," he added.
The former presidential candidate was addressing the allegations made by RT's ex-presenter Liz Wahl, who publicly resigned on March 5 following her interview with Ron Paul. Wahl cited the Russian channel's "censorship" of her interview with Ron Paul as one of the reasons for her resignation.
Wahl's "questions were all legitimate," Paul reiterates. "I would say that it essentially all got in there in a fair and balanced manner but she implied [that] they edited something I said that might have benefited her position. I don't recall any of that. I thought the report and the essence of what they put on TV was exactly the message I was trying to get out."
Read RT's response to Liz Wahl's resignation here.
In an interview with BuzzFeed, Larry King, whose interview series Politicking airs exclusively on RT, also confirmed that his program "always runs in full. They've never edited a show."
You can share this story on social media: