Fox News Geraldo Rivera claims Blacks and Latinos shouldn't wear hoodies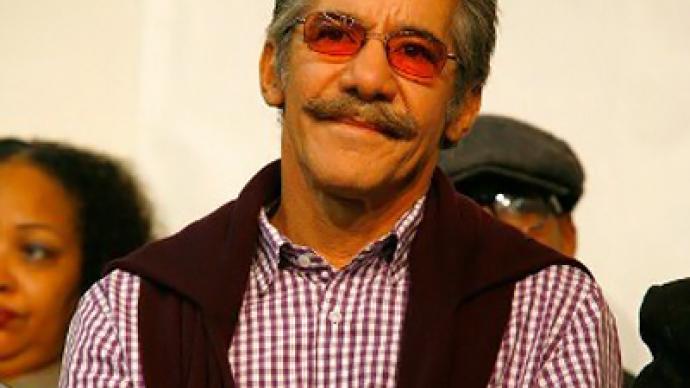 Investigative reporter Geraldo Rivera, known for his news coverage on the Fox News Network, has uncovered a new suspect in the shooting of Trayvon Martin.
According to the Fox News contributor, Trayvon Martin's "hoodie is as much responsible for Trayvon Martin's death as George Zimmerman was."
Although the hoodie is pleading the fifth, Zimmerman has confessed to the shooting but claiming the act was in "self-defense."
"I believe that George Zimmerman, the overzealous neighborhood watch captain, should be investigated to the fullest extent of the law and if he is criminally liable, he should be prosecuted," he said.
"But I am urging the parents of black and Latino youngsters particularly to not let their children go out wearing hoodies," Rivera declared.
On Friday the remarks which have sparked yet another wave of widespread outrage were spoken when Rivera appeared as a guest on "Fox and Friends."
"Every time you see someone sticking up a 7-11 the kid's wearing a hoodie, take that hood off," Rivera said on the Fox show.
Rivera said the 17-year-old teenager who was shot to death should have inspected his wardrobe a little closer before going out on the streets to buy an iced tea and skittles.
Rivera continued on his rant by saying, "when you see a kid walking down the street, particularly a dark skinned kid like my son Cruz, who I constantly yelled at for wearing a damn hoodie or those pants down to his ankles. People look at you and what do they think?"
The hoodie which has become a symbol of the slain boy inspired the Million Hoodie March, which was a creation by the Occupy Wall Street Movement to help seek justice for the black boy who was killed in Sanford, Florida. The march brought thousands to the streets of New York City to call for justice.
And on Thursday night the teen's death drew over 25,000 people to Fort Mellon Park in the city of the incident to seek justice for what's being called a potential "hate crime."
Rivera had some advice for Americans on how to avoid another incident such as the one in Florida.
"When you see a black or Latino youngster, particularly on the street, you walk to the other side of the street. You try to avoid that confrontation," Rivera said.
Rivera, one of the few Latino journalists on air, quickly got an ear full of comments from journalist and Trayvon supporters on Twitter.
Charles Blow from The New York Times tweeted, "Um. Geraldo. Wait. What?! Nooo. Seriously?! Pump your breaks dude."
Hip-hop mogul, Russell Simmons also sounded off with a blog post, tweeting "Dear @GeraldoRivera — read this blog immediately. white people you will never look suspicious like Trayvon Martin."