Republican angered by Navy's Chavez honor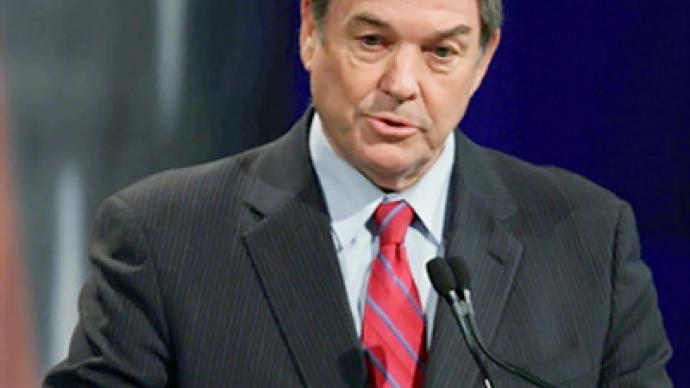 Republican Congressman Duncan Hunter attacked the US Navy for naming its latest cargo vessel after farmworker and activist Cesar Chavez because he feels it is unfair to military heroes.
"Naming a ship after Cesar Chavez goes right along with other recent decisions by the Navy that appear to be more about making a political statement than upholding the Navy's history and tradition," said Hunter.The Navy has yet to formally announce its plans to name the cargo ship after Chavez, but was expected to do so today in San Diego where the ship is being built. "If this decision were about recognizing the Hispanic community's contribution to our nation, many other names come to mind," Hunter added.The Republican argued naming the ship after a war hero, such as Marine Corps Sgt. Rafael Peralta, a Medal of Honor nominee for action in Iraq, or World War II Medal of Honor recipient John Finn of San Diego would be appropriate. Not everyone agrees with Hunter. "I applauded Secretary Mabus for continuing the Navy's rich tradition of naming these supply ships after pioneers, explorers and visionaries by honoring Cesar Chavez," said California Democratic Senator Barbara Boxer. "This is a fitting tribute to Chavez."The name was suggested to the Navy by General Dynamics NASSCO, the company building the chip. Company spokesperson James Gill explained they recommended Chavez because they felt it would honor the large Latino workforce in the southern California community where the ship was being built. Chavez is a hero in the Latin American community for his efforts to end discriminatory practices against Latinos. He led nationwide boycotts and pulled together tens of thousands of workers forcing agricultural growers to sign union agreements and respect the peoples' labor rights.
You can share this story on social media: