Prosecutors hid reports that clear Manning? Judge orders release of new documents in WikiLeaks suspect's case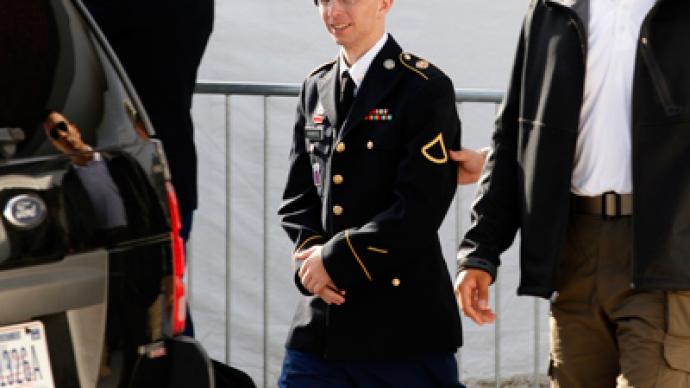 A US military judge ruled that WikiLeaks suspect Bradley Manning, 24, will have the right to access documents that prosecutors may have been hiding, which assess the effect of his crime on US national security.
The suspect's defense lawyer's claim that prosecutors were hiding reports by government agencies that could help Manning's case. These reports, including assessments by the State Department, the FBI and the Office of the National Counterintelligence Executive (Oncix), measured the impact that the leaked classified documents had on national security.Manning was arrested in May 2010 for having given classified government material to WikiLeaks. He faces charges for "aiding the enemy," which is a capital offense.The defendant's lawyer, David Coombs, believes the reports will prove that the release of the documents had no major effect on US national security. He has been requesting access to them for months.Among the classified material that Manning allegedly illegally gave to WikiLeaks were videos of a 2007 helicopter gun attack in Baghdad, the 2009 Granai airstrike in Afghanistan, hundreds of thousands of US diplomatic cables and half a million army reports (known as the "Afghan War logs").Judge Denise Lind ruled that prosecutors must provide "damage assessment" reports from government agencies, measuring the impact of the classified material on WikiLeaks. On Monday the judge also ordered the prosecution to give an account of why it had refused to share all of the evidence with the defense.Prosecutors must now clarify when they became aware of the information they turned over to the defense, when they shared the files, what they were and how they gathered information for the assessment at the more than 60 government agencies they questioned."It's definitely heartening that David Coombs' arguments are resonating with the judge,"said Zach Pesavento, a spokesman for the Bradley Manning support network."The prosecution appears to have been deliberately misunderstanding its requirements to the defense."If convicted, Manning could face life in prison, and the documents assessing his impact on national security could affect the remainder of the trial.