Report: Drug war failed, legalize Marijuana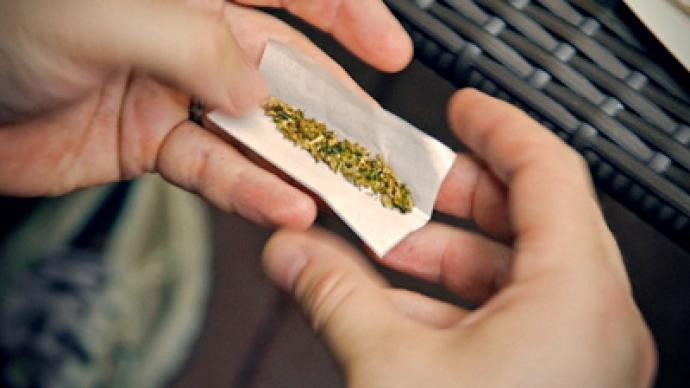 A report by the Global Commission on Drug Policy concluded the global war on drugs has been an abysmal failure and that governments should consider legalizing marijuana and other controlled substances.
The commission, made up of experts, former heads of state, a former UN secretary-general, and business moguls, found that the drug war has done more harm than good."[The] global war on drugs has failed, with devastating consequences for individuals and societies around the world," the report said. "Political leaders and public figures should have the courage to articulate publicly what many of them acknowledge privately: that the evidence overwhelmingly demonstrates that repressive strategies will not solve the drug problem, and that the war on drugs has not, and cannot, be won."The commission is made up of 19 members, boasting such individuals as former UN Secretary-General Kofi Annan and Ronald Reagan administration and Richard Nixon administration official George P. Schultz. Others include former US Federal Reserve chairman Paul Volcker, and former presidents of Mexico, Brazil and Colombia, business mogul Richard Branson and George Papandreou, the current prime minister of Greece.The report argued that governments should end the criminalization of some substances and/or decriminalize them as opposed to punishing those who use controlled substances at no harm to others. Nations should experiment with legal models that undermine organized crime, but legalize drugs and allow for health and treatment services for drug-users in need of such services. It argued that legalization would hurt crime and helping users as opposed to criminalizing them is the better methodology. The overall position of the report was for governments to seek new approaches to drug usage that cuts down on crime but improves overall societal health and economic wellbeing – legalization options, they found, were the best way forward. Much of the report targeted the United States, citing America's anti-drug policies are particularly harmful. The US must lead the change in global policy by changing it's own laws, the commission report indicated."We hope this country [the US] at least starts to think there are alternatives," former Colombian president Cesar Gaviria told The Associated Press. "We don't see the U.S. evolving in a way that is compatible with our [countries'] long-term interests."The White House has already scoffed at the report, ruling out its recommendations. Gil Kerlikowske, the Obama administrations drug czar called the report 'misguided'."Drug addiction is a disease that can be successfully prevented and treated. Making drugs more available – as this report suggests – will make it harder to keep our communities healthy and safe," Rafael Lemaitre, spokesperson for the US Office of National Drug Control Policy, reiterated. The US Office of National Drug Control Policy claimed current US laws and drug policy approaches are working, regardless of what the report shows. Lemaitre argued that US drug use is down compared to 30 years ago – a sign the office cites as success – even though the report was on global drug use and the US backed global war on drugs, not merely US consumption. The commission report found that global opiate usage rose 34.5 percent, with cocaine up by 27 percent. The use of cannabis or marijuana climbed 8.5 percent.
You can share this story on social media: