Red Cross prepares Chicago for mass exodus during NATO Summit?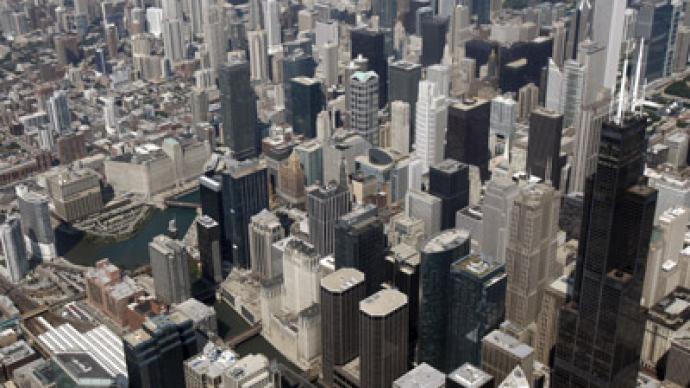 Chicago, Illinois is expected to swell with armed security forces during next month's NATO Summit, but will that be enough to keep the Windy City under control? Officials are now readying a massive exit strategy to vacate the entire metropolis.
A memo has been sent out of the Milwaukee, Wisconsin Red Cross office that confirms that officials are already taking measures to handle an emergency of epic proportions during the upcoming NATO Summit, scheduled for the week of May 20 in the city of Chicago, 70 miles to the south. In addition to armed security forces expected to begin patrolling Chicago as early as this week, authorities are now making plans to usher residents up to Milwaukee in case the planned NATO protests cause an emergency that warrants an immediate evacuation of the city."The American Red Cross in southeastern Wisconsin has been asked to place a number of shelters on standby in the event of evacuation of Chicago," reads a recent email sent out to Milwaukee-area volunteers of the emergency assistance organization. Chicago's WLS News reports that the email states that the reason for stand-by is that the NATO Summit "may create unrest or another national security incident."Explaining the call for volunteers to Newsradio 620 WTMJ, Milwaukee Red Cross spokeswoman Barbara Behling adds that the agency is treating next month's conference as it would with any other emergency situation."It's like any situation where there would be an evacuation," says Behling."If a tornado would hit Chicago, we're an evacuation area.If there would be a large scale power outage, we're an evacuation area.This isn't anything out of the normal for us," she adds.Given the security precautions that have taken place already, though, has given many the impression that the upcoming summit and the protests it is expected to spawn will be unlike anything Chicago has experienced before. Last week RT reported that the US Federal Protective Service will send armed agents into the downtown Chicago three weeks ahead of the NATO Summit to prepare for the swarm of protesters expected to arrive in time for the event. Both the NATO host committee executive director and the mayor of Chicago told reporters last week that they were not made aware of the deployment of armed agents until the story was picked up by local media. Should emptying out one of the most populated cities in America in event of a national emergency seem too much for Chicago authorities to handle, Cook County, Illinois Sheriff Tom Dart has told the Sun-Times that he has another idea for any incidents that may arise. Sheriff Dart says that in case of a protest turned violent, law enforcement should send demonstrators to Cook County Jail, a massive price facility that has been vacant for over a decade."It's empty and it will be empty. There are no issues with that. If it's functional, it wouldn't take a lot of manpower to monitor. Transportation would be a straight shot down I-55. Across the street is Stateville [Correctional Center] We're going there anyway," the sheriff tells the Sun-Times."The only thing everybody agrees is this is unpredictable. We're trying to keep that in mind."Last month it was reported that authorities decided to move the G-8 Summit, originally scheduled to occur in the days before the NATO conference, out of Chicago to Camp David, Maryland.
You can share this story on social media: