Race to reset: Moscow and Washington rush to beat arms treaty deadline
Published time: 9 Nov, 2009 13:38
Edited time: 11 Nov, 2009 10:10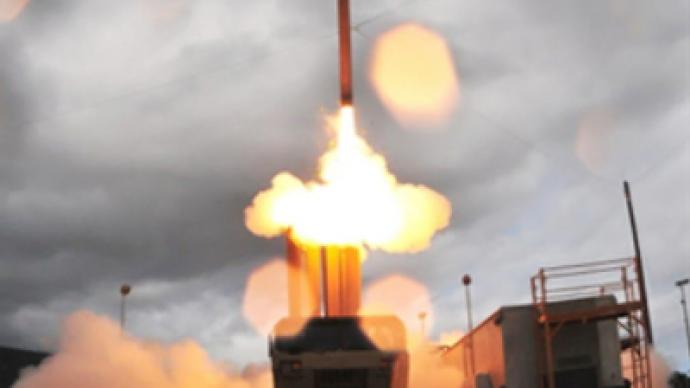 US and Russian officials are meeting in Geneva today to hammer out the details on a new agreement to replace the START-1 treaty – but time is running out.
The closed-door talks represent the eighth round of consultations between US and Russian delegates, who are working against the clock to come up with a document to replace the START-1 Treaty that is set to expire on December 5, 2009.
START-1 was signed in 1991 by the United States and Russia. The treaty obliges both sides to reduce their nuclear warheads to 6,000 and delivery systems to 1,600.
The Russian delegation is being headed by Anatoly Antonov, Director of the Foreign Ministry Department for Security and Disarmament, while Rose Gottemoeller, the US Assistant Secretary of State, heads the American delegation.
The United States and Russia own 95 percent of the world's nuclear weapons, and politicians from both sides are anxious to set an example to the world that nuclear proliferation can be stopped.
A memorandum was signed by Presidents Barack Obama and Dmitry Medvedev in Moscow on July 6, 2009, which is set to reduce the number of deployed warheads on each side to 1,500–1,675 and 500–1,100 for delivery systems.
But the clock is ticking fast, yet officials on both sides of the negotiating table seem positive that the delegates have enough time to draft a new treaty before the December 5 expiration date on the old treaty.
"The Russian-US talks have been proceeding almost continuously," Andrey Nesterenko, the spokesman of the Russian Ministry of Foreign Affairs told reporters on Friday. "On Monday… the next, eighth round will begin in Geneva. We hope that it will be the final round, and that by December 5 a new treaty will have been agreed upon."
Nesterenko then said that progress was being made, but further details could not be provided due to the "confidentiality" of the talks.
"Progress is there," the MFA spokesman said. "But I am not going to disclose the contents of the ongoing discussions right now, because we agreed from the outset with the American partners to observe confidentiality. I think you well understand the reasons. I am referring to the specificity of the issues being discussed."
Suspicions remain
Although Nesterenko made no mention of the Bush-era missile defense system planned for Poland and the Czech Republic, which Moscow said was a direct threat to its national security, it is certain that that issue has consumed a large part of the ongoing negotiations.
After announcing the scrapping of the missile defense program, which envisioned a battery of missiles in Poland and a radar station in the Czech Republic, Obama announced plans for a "new approach" to handling theoretical future threats to Eastern Europe, specifically by deploying interceptor missiles on ships.
In September, Obama's Defense Secretary Robert Gates (who, somewhat strangely, served in the very same position under George W. Bush) described America's new plans for missile defense in Europe, which certainly has no small bearing on the Geneva talks.
"In the first phase, to be completed by 2011, we will deploy proven, sea-based SM-2 interceptor missiles – weapons that are growing in capability – in the areas where we see the greatest threat to Europe," Gates wrote in an op-ed piece in The New York Times.
"The second phase, which will become operational around 2015, will involve putting upgraded SM-3s on the ground in Southern and Central Europe," Gates continued. "All told, every phase of this plan will include scores of SM-3 missiles, as opposed to the old plan of just 10 ground-based interceptors."
Given Gates's enthusiasm for the new system, is it any wonder that Moscow is demanding that an updated START treaty include direct links to any US missile defense system in Europe?
The United States has remained elusive about how the new system will work.
"The US has dropped its missile defense plans [for Central Europe], and developed an alternative system that would not create problems in its first phase," Lavrov recently told RT and other media in an exclusive interview. "But we would like more details on further stages."
During her visit to Moscow in October, US Secretary of State Hillary Clinton expressed confidence that Moscow and Washington could work out a joint cooperation on missile defense in order to protect Europe from any external threats.
"We are very interested in working with Russia to develop cooperation, including a joint threat assessment and intensified efforts to establish a joint data exchange center, as our presidents agreed to in July, as a means of making missile defense a common enterprise against what we believe are increasingly common threats," Clinton said.